Hunt on for 'mad pooper' jogger who keeps pooing on someones front lawn
Publish Date

Sunday, 24 September 2017, 9:56AM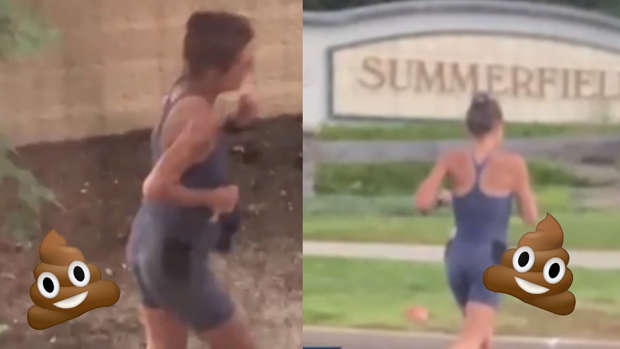 The hunt is on for a female jogger dubbed the 'mad pooper' who has been busted defecating on a Colorado family's lawn for almost two months.
Police in Colorado Springs is now investigating after the family first spotted the woman with her pants down outside their home seven weeks ago.
Cathy Budde said her children were the ones to catch the jogger mid-squat and ran in screaming to tell her.
"They are like, 'There's a lady taking a poop!' So I come outside, and I'm like ... 'are you serious?'" Budde told KKTV.
"'Are you really taking a poop right here in front of my kids!?' She's like, 'Yeah, sorry!'"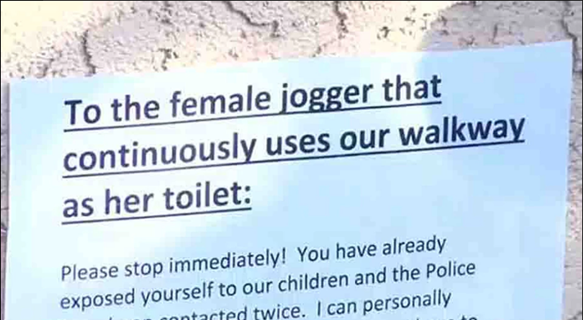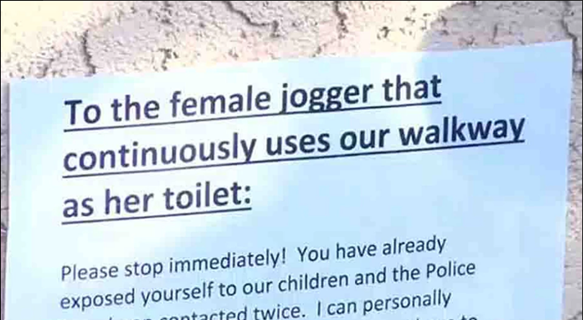 Photo / NZ Herald
"I put a sign on the wall that's like 'please, I'm begging you, please stop.' ... She ran by it like 15 times yesterday and she still pooped," Budde said.
Police have urged Budde to take photos of the woman in a bid to track her down. 
The jogger could face indecent exposure and public defecation charges if she is caught.
This article was first published on nzherald.co.nz and is republished here with permission.