It turns out 'anti-ageing' collagen infused gin is now a thing that exists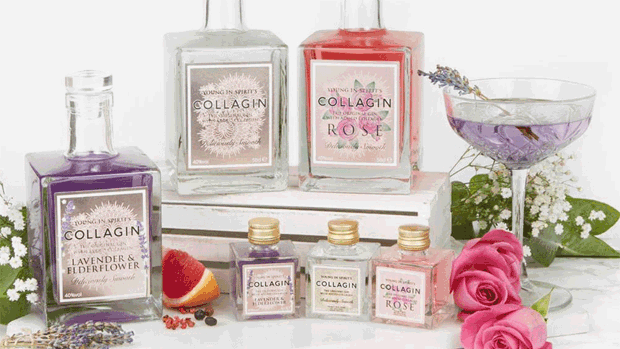 This concoction is definitely taking anti-ageing to a whole new level.
Introducing Collagin - Collagen infused Gin ... Need we say more? 
The brainchild of two 'Gin-trepreneurs' Liz Beswick and Cam Brown who featured on Dragon's Den UK with their business 'Young In Spirit'.
The pair received £50,000 (NZD$100,000) for a 30 per cent stake in their business in 2018. 
Since then the brand seems to be thriving, with two new flavours, Lavender & Elderflower, and Rosé – it seems a lot of people want to look younger while enjoying a cheeky gin cocktail.
Unfortunately, the company does not ship to Aotearoa just yet, but here's hoping they will be soon! 
As always, drink responsibly, even if it does contain anti-ageing goodness.