It turns out there's a simple scanning hack for the NZ Covid tracer app and here's how to do it!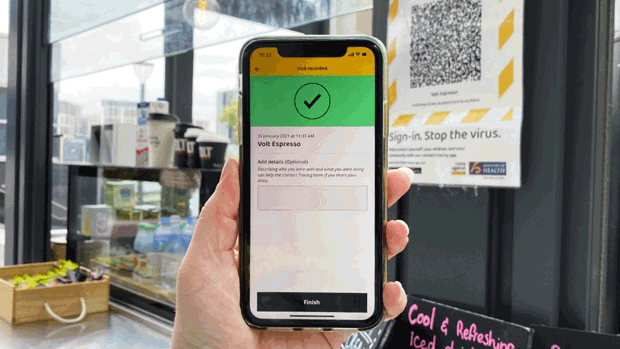 Using the NZ Covid tracer app regularly to keep a record of where you've been is more important than ever.
But if we're honest there are times when it can feel like a bit of a hassle manually finding the app in our phone and opening it every time we go into a shop or take public transport.
Luckily, it turns out there is a simple and genius life hack for making scanning even easier. If you're an iPhone user all you have to do is tap the back of your phone - about where the Apple logo sits - and it pops open!
How cool is that?!
Now there are a few steps you have to take to set it up initially – but once it's done all you have to do is double (or triple) tap, scan, and go!
So easy!
Dr Michelle Dickinson  - aka Nanogirl – has even shared a super handy tutorial for setting up this neat function, which works for iPhone 8 and above.
Watch her step-by-step tutorial here:
There's also a handy trick for Samsung users too who have the Bixby button. The app can be set up to appear when you press it! Love it!
Happy scanning everyone!