It's official! Cast announces 'Firefly Lane' is coming back for a second season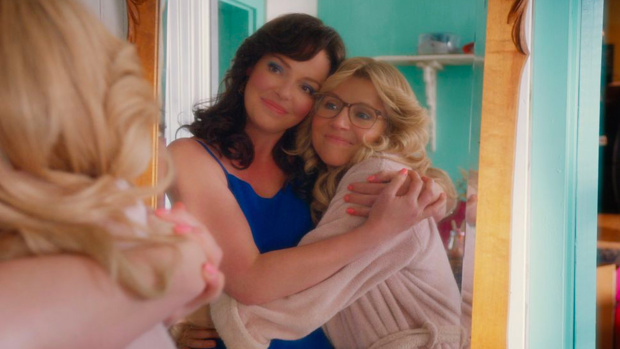 Get excited Firefly Lane fans - your favourite feel-good show is officially coming back for a second season.
The stars of the show Katherine Heigl and Sarah Chalke appeared in a zoom call video to announce the news and answer some fan questions about what they can expect from season two.
Filled with laughs, tears, and seriously relatable moments, the series tells the story of an unlikely duo, Tully (Katherine Heigl) and Kate (Sarah Chalke), who meet as young girls and become inseparable best friends for more than 30 years.
The show - which is based on Kristin Hannah's bestselling novel by the same name from 2009 - was an instant standout, leaving fans wondering if it'll return for a second season.
This exciting news comes after showrunner Maggie Friedman dropped a few hints about what's ahead for Firefly Lane.
In an interview with Collider, she revealed that Johnny - who leaves for Iraq to be a war correspondent during the Iraq War and is last seen under attack in the desert - will be back for season two in one way or another.
"We knew all season that we were working toward the cliffhanger with Johnny in Iraq. We had that on the board from Week 1," Friedman said, before noting that because of the show's structure, even if Johnny doesn't survive the attack, Lawson would still be featured in the '80s flashbacks.
As for Kate and Tully's friendship woes and their massive falling out in the later years of their lives, Friedman wouldn't confirm if her master plan means she'll stay true to the book or not.
"One of the things I think that's been fun is that we have kept some big moments from the book and been very true to those, and then there are other things that we've done that are different," she said.
"I'm hoping that we get multiple seasons, and you want to make sure that you're doling it out in the right way for that."
We can't wait to see what unfolds.