It's official! Netflix is bringing back addictive TV series 'YOU' for a third season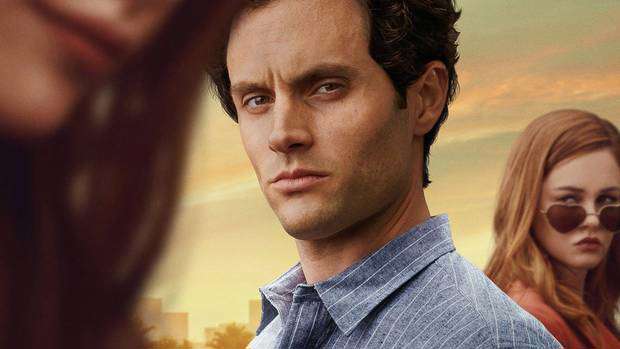 If you haven't finished the second season of YOU yet, then you really need to, because today Netflix confirmed that we will, in fact, be getting a third season!
The official Twitter account today announced that the amazing show we've all been obsessed with, is coming back - and the story really could go anywhere.
*Warning: Below may include season one and two spoilers*
That's right serial killer Joe Goldberg, also known as Will Bettleheim, will return to Netflix with his just as crazy girlfriend for the third season of YOU.
Season one saw Goldberg, played by Gossip Girl's fan favourite Penn Badgley, as an obsessed lover who ends up "accidentally" murdering the love of his life.
Season two moved Goldberg from New York to Los Angeles to start a new life without love but to no surprise falls for Love Quinn - but, of course, there's a juicy plot twist. 
After the dramatic ending of the last episode, there are many theories floating around about who the woman we see at the end could be, but this week Penn Badgley confirmed that it is not his mother, dispelling one of the most popular fan theories.
"She's definitely not his mom," he recently told Bustle when asked about the woman's identity. "I can say that."
"We wrote [the finale] hoping that we will get the opportunity to tell more story because we're really excited with the seeds planted at the end of season two," executive producer Sera Gamble told Entertainment Weekly.
YOU season one and two are available to stream on Netflix. Season three will premiere in 2021 with 10 episodes.
YOU Season one trailer:
YOU Season two trailer:
This article first appeared on the NZ Herald and is republished here with permission. Additional reporting by ZM.