Meet the hottest new coffee trend - the 'piefee'
Publish Date

Friday, 30 June 2017, 10:52AM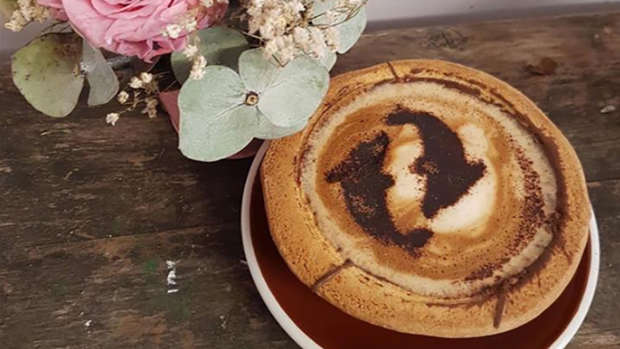 We sure do love our coffee here in New Zealand, so much so that we are one of the top 20 biggest coffee drinking nations in the world.
We also love our pies, with more than 60 million being consumed in New Zealand every year.
So what happens when you combine two of our favourite Kiwi rituals?
The owner of Tasteful Bakehouse & Cafe on K Road has done just that.
Owner Chamnan Ly says he makes the "Piefee" using a sweet pie crust that is coated in chocolate and filled with the hot beverage of your choice.
"It's made of a pie and a coffee, so we call it a 'piefee'. It's a sweet pasty cup with a bit of a coating of chocolate, with coffee or chocolate or any form of drinks in there," he said.
We can't wait to try this!
This article was first published on nzherald.co.nz and is republished here with permission.