Mum hits back after being shamed for using disabled park despite having permit
Publish Date

Tuesday, 3 April 2018, 8:30AM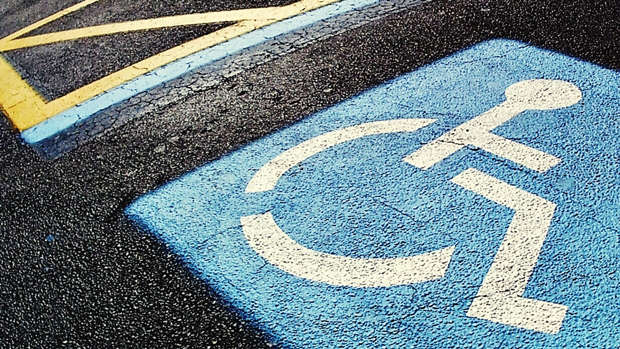 An Australian mum has fired back at the anonymous author of a note which tried to shame her for using a disabled parking space, despite the fact she has a permit.
According to the Sunshine Coast Daily, Shanell Beriman has the permit because her daughter, Hailee Wallace, suffers from joint hypermobility syndrome and a rare genetic disease, glycogen storage disease, which affects her heart, liver and muscles.
The publication reports the 13-year-old's muscles are gradually weakening to the point where she cannot get out of bed for days at a time and most days, is wheelchair bound.
However, this time, she felt well enough to walk from the car to the shops with her mum.
Someone, having witnessed this, left a note which read: "Why are you parking in a disabled carpark when both you and your daughter are perfectly capable of walking? Wrong — shame on you for using the sticker ungraciously."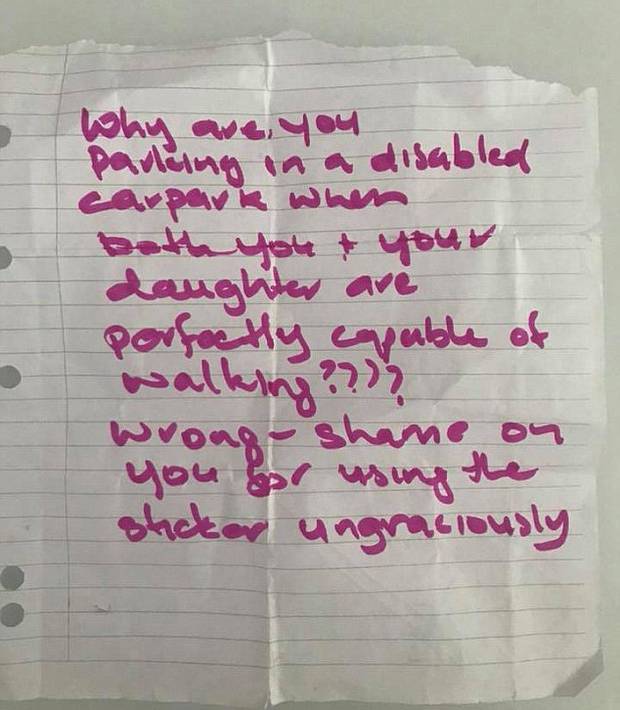 The note. Photo / Facebook
Beriman told the Coast: "Now, I'm sure there would not have been an issue if I had of pulled out the wheelchair ... but my daughter was having a good day and therefore she did not use the wheelchair for our quick trip into Kmart."
"I try to make her walk short distances where possible and when possible, though she does fatigue easily and quickly. Unfortunately, part of her disease is a muscular dystrophy making some parts of life very difficult. Her muscles are wasting away making day-to-day tasks very difficult.
"There have been four days in the past two weeks that she was unable to even get out of bed, crying in pain; but of course...they wouldn't have known this from their visual assumptions."
Beriman said she hoped that in future, people would not be so quick to judge off appearances alone.
"You never know a person's story by looking at them. How could somebody be so judgemental — they don't know what we have been through."
This article was first published on NZ Herald and is republished here with permission.