Mum warns parents over front loader washing machines after her child got stuck in one
Publish Date

Thursday, 19 July 2018, 11:52AM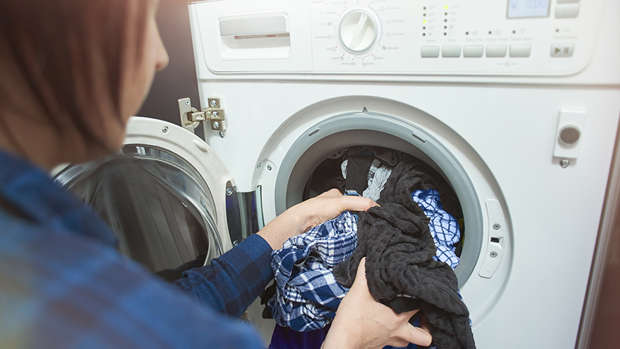 It's no secret accidents happen.
But every parents biggest concern is keeping their kids safe.
Which is why a mother, from Colorado, is opening up about the terrifying moment her three-year-old daughter nearly died after becoming trapped in the family's washing machine.
As a warning to parents everywhere, Lindsey McIver took to Facebook to share her experience in an attempt to make people aware of the dangers of front loading washing machines.
The concerned mother-of-three wrote: "Early Tuesday morning we were woken up by our four-year-old son who was crying so hard he could barely talk. As I was trying to understand what he was saying, my husband flew out of bed and down the stairs. It was then that the realisation hit. He had said: Kloe. Inside. Washer."
READ MORE:
• This mum's hilarious "PSA" for parents raising boys will have you in fits of laughter!
• Woman reveals her relatives think she's too OLD to start a family with her husband - she's 34!
Every parents worst nightmare had just happened: Her daughter Kloe had crawled inside, shut the door, and water had began to fill the drum.
Lindsey explained that after purchasing a new washing machine, her and her husband warned their children not to touch it.
"By the time we reached the laundry room in the basement, my three-year-old daughter Kloe was LOCKED inside the airtight washing machine."
"It was tumbling and filling with water. She was screaming but you couldn't hear her."
Luckily, Lindsey and her husband managed to get Kloe out just in time.
She said: "Aside from a couple of small bumps on her head and wet clothes, she was fine."
The shaken mum revealed that she was initially hesitant to share the horrifying incident - due to the fear of being shamed - but she decided it was too important not to.
"I post this because I can honestly say we did not realise the danger of this machine," Lindsey wrote. "We are continually surprised at the new, inventive ways our kids come up with to try and die. And this was definitely a new one."
Alongside a photo of the machine, the mum shared they have since found a child lock feature among the machine's settings: "I took this picture after we secured the door shut with a child safety lock. As long as it is engaged, [it] will not allow the washing machine to start."
Her post has since been shared more than 349,000 times.