Netflix heartwarming new series 'Firefly Lane' starring Katherine Heigl is out today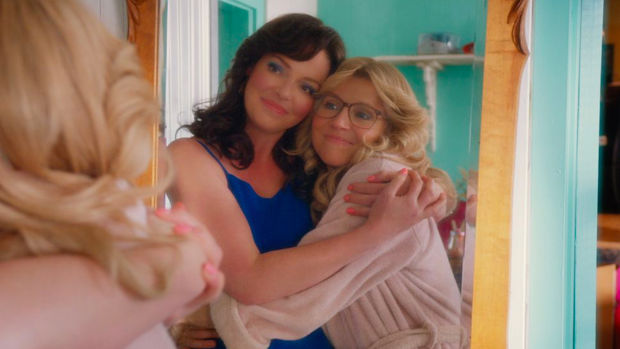 In need of a new heartfelt TV series to binge-watch? Well, you're in luck!
Netflix's brand new show Firefly Lane hits the streaming service today and it's sure to be your new addiction.
Starring Katherine Heigl - 27 Dresses, Grey's Anatomy - and Sarah Chalke - Scrubs, How I Met Your Mother - the touching drama follows two lifelong besties Tully and Kate throughout three decades of tumultuous friendship.
Speaking to HuffPost about her role, Katherine reveals that "there was no saying no to this one."
"If I had said no, it would've kept me up at night for years, so I had to sit down with my family and explain that I'm gonna uproot their lives once more because I have been waiting for a long time to tell a story like this."
The 42-year-old actress, who is also an executive producer for the series also noted that the show "felt to me like it had the heart of the best parts of a romantic comedy," she said, "but with the depth of what I feel like being in my 40s."
Developed by Maggie Friedman, Firefly Lane is based on the bestselling novel by author by Kristin Hannah.
Firefly Lane is out on Netflix from today, February 3.