New wedding trend involving live painting has gone viral - and it's absolutely stunning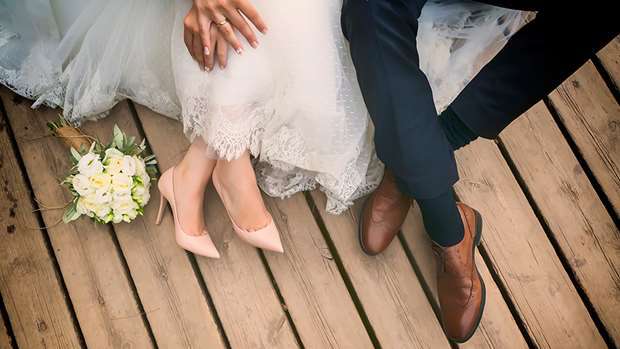 It turns out there is a stunning new wedding trend that are leaving guests absolutely blown away.
Some brides and grooms are now opting to have an artist do a live painting of their first dance, that not only entertains wedding guests but leaves the newlyweds with a special memento from their big day.
One live wedding artist, Maggie Smith Kühn, in particular, has gone viral on TikTok for her exception videos that she paints and completes during the wedding reception.
Seriously, aren't they breathtaking?
Know someone who would totally want a live wedding painter at their nuptials?