Newlywed 'Pitch Perfect' star Brittany Snow wore two stunning wedding dresses on her big day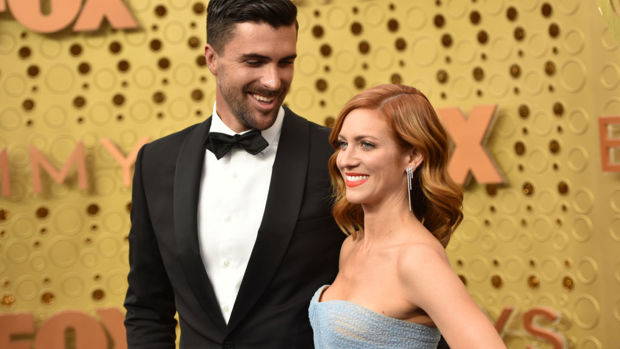 Actress Brittany Snow has tied the knot, and the photos from her wedding are absolutely stunning.
The Pitch Perfect star – who married her husband Tyler Stanaland in March this year – took to Instagram to share the beautiful snaps from her big day.
"In early March, before we knew how much we'd miss hugs and live in our sweatpants, I got to marry my favourite person," Brittany wrote alongside a series of photos of her and her groom.
(Swipe to see more photos)
"The whole world shut down a few days later and we were stunned at the timing. We knew we felt incredibly lucky to have found each other but we had no idea how lucky it would be to get married right before a monumental time in our history."
While Brittany – who donned not one, but two stunning gowns on the day – says that while she felt lucky to tie the knot before lockdown, not everything went smoothly.
"Everything that could have gone wrong, went wrong that day ..." she continued, "But it was absolutely and impossibly perfect. I knew on that day, more than ever before, there was no one else I'd rather hold my hand while in the middle of a (life) hurricane.
"I love you Tyler. You're my dream come true."

(Swipe to see more photos)
Brittany's beautiful backless ceremony dress was created by designer Jonathan Simkhai, while her off the shoulder reception gown was designed by Galia Lahav.
She looks gorgeous in both!
The Hairspray actress's new husband also took to Instagram to share more wedding photos.
"Before the world shut down, a small group of our closest family and friends got together to celebrate what was certainly one of the best days of my life," he wrote alongside the snaps. "It was cold and rainy but absolute magic. [I'm] Still in awe, I get to call you my wife Brittany."

(Swipe to see more photos)
So sweet!