People are making viral whipped Dalonga Coffee with a delicious boozy twist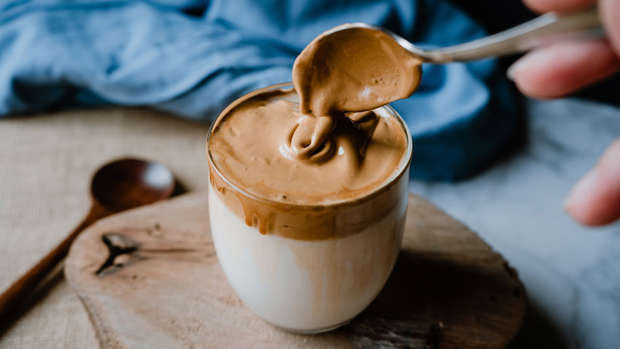 Remember everyone's favourite lockdown beverage, Dalgona Coffee?
Well, now people are putting an alcoholic twist on this tasty treat!
People have taken to social media to share their delicious recipes for Dalgona Martini's and we must admit, we definitely want to give them a try!
Dalgona Martini recipe:
Ingredients:
2 shots (60ml) of Baileys
2 shots (60ml) of Vodka
Ice
2 tablespoons of instant coffee
2 tablespoons of sugar
2 tablespoons of boiling water
Method:
Pour shots into an ice-filled cocktail shaker or glass. Shake vigorously and strain into a martini glass.
Add instant coffee, sugar and boiling water into a bowl and whisk (or mixer if you have one) for 2 minutes to 5 minutes - or for how long it takes to become thick and creamy.
Scoop whipped coffee onto your chilled martini, stir and enjoy.
Cheers!