Poppable pimple cupcakes exist and they're fantastically gross
Publish Date

Wednesday, 3 May 2017, 2:36PM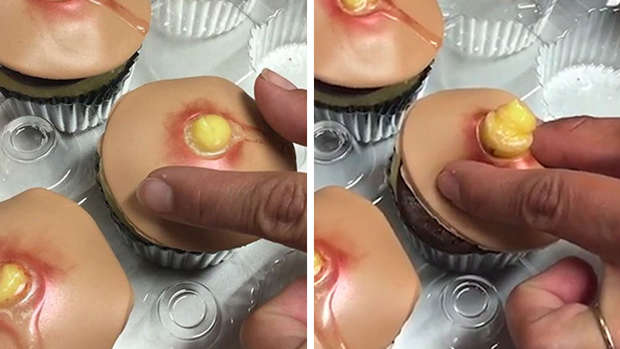 If you're a fan of baked goods you may want to stop reading now - as this WILL ruin cupcakes for you.
Californian-based bakery, Blessed By Baking are big fans of Dr Sanda Lee aka, Dr Pimple Popper.
So much so that they have created cupcakes in her honour - squeezable pimple cupcakes to be exact.
The bizarre sweet treats are filled with yellow lemon curd or custard and when you push down on the skin-like fondant it all comes oozing out.
Would you want to bite into one of these?