Sex and the City star Kristin Davis' shocking swing at former co-star
Publish Date

Thursday, 20 September 2018, 10:49AM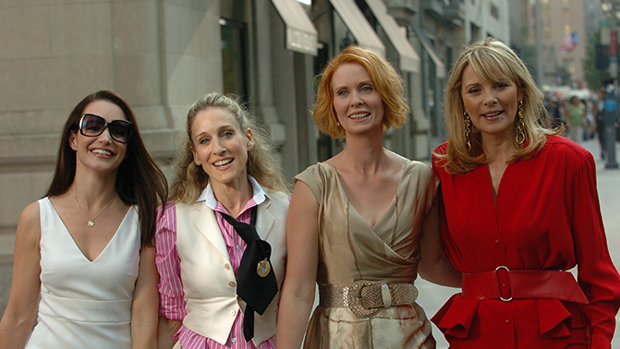 If you're a Sex and the City fan, we may not have such good news for you.
Our dreams of the famous four being besties in real life were crushed last year- and now Kristin Davis has added fuel to the flame by dissing Kim Cattrall.
As Hollywood celebrated the Emmys, the actress shared a throwback photo to Instagram, of her time at the Emmys with her SATC friends, leaving Cattrall out of the flashback.
"Emmy flashback — super happy memories and wishing joy to everyone tonight. We are all so incredibly lucky to get to do what we do!" 
The photo from 2004 shows the three sitting at a table with two Emmy Awards trophies. Since it has also been reported that Cattrall was actually seated far away from her co-stars. 
The feud between Cattrall and her co-stars, mainly Parker, has been long-running. 
It all started when rumours circulated that Sarah Jessica Parker was trying to organise a third instalment of the movie. Then it was reportedly cancelled due to Cattrall's crazy demands.
Catrall set the record straight:
"It's quite extraordinary to get any kind of negative press about something that I've been saying for almost a year of 'no' that I'm demanding or a diva. 
"And this is really where I take to task the people from Sex and the City, and specifically Sarah Jessica Parker, in that I think she could have been nicer (in how she handled the announcement). I really think she could have been nicer."
Fans were clearly disappointed after Sarah Parker confirmed that they were no longer moving forward with a new sequel, TV or film.
RELATED: Kim Cattrall denies 'diva demands' cancelling Sex and the City 3 movie
Then, things turned ugly.
Cattrall's brother died in February and Parker shared her condolences, Cattrall wasn't having it. Speaking to Andy Cohen in an interview she said:
"I found it very upsetting because that's not the way I recall our experience. It's sad. But I always think that what ties us together was this singular experience. It was a professional experience but it became personal because it was years and years of our lives."