The reason this seemingly normal engagement snap went viral will make you giggle
Publish Date

Tuesday, 6 November 2018, 8:00AM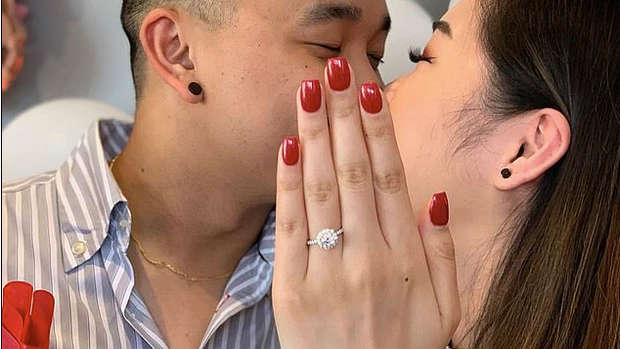 We see them all over social media: happy couples holding out a shiny diamond ring to announce their exciting engagement news to the world.
But one couple's engagement photo announcement has gone viral for one very funny reason.
Twitter user Jenna - who goes by the handle @goodgaljenjen - shared a sweet and seemingly normal photo of her cousin Diana moments after her boyfriend José popped the question.
However, it turns out Diana's hand isn't the one with the ring on it ...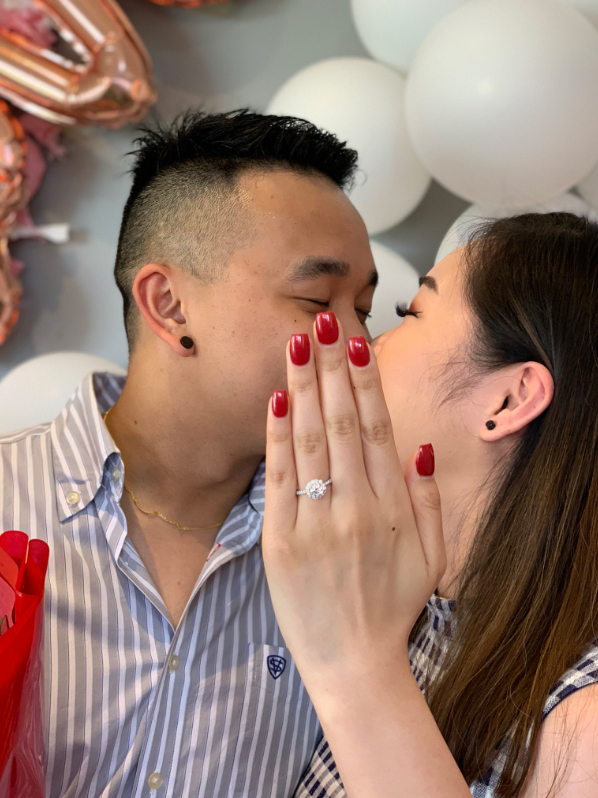 Photo / Twitter
"My cousin's boyfriend proposed to her but she didn't have her nails done," Jenna explained.
Thankfully Jenna was there to step in and offer her perfectly manicured fingers to make the event picture perfect.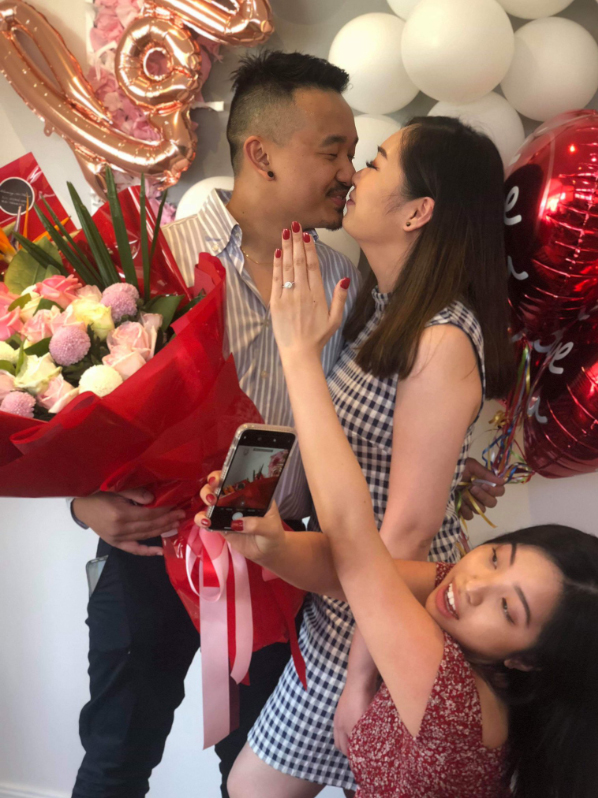 Photo / Twitter
In a behind the scenes snap, Jenna can be seen crouching down in front of her cousin and her new fiancé, holding up her hand while also trying to take the photo on her phone.
"Diana is a nurse so she never has her nails done," Jenna added, "José planned this surprise proposal and couldn't really get her to do her nails without raising suspicion."
Commenters revealed how they hadn't even noticed anything wrong with the first picture until taking a look at the second snap.
"There is a lesson here," one person said, "When a person is ready to propose, you must make sure that your partner's hands are in a condition that also says 'I'm ready'".
We couldn't agree more!