These 10 unique baby names are quickly gaining popularity ...
Publish Date

Friday, 26 October 2018, 2:18PM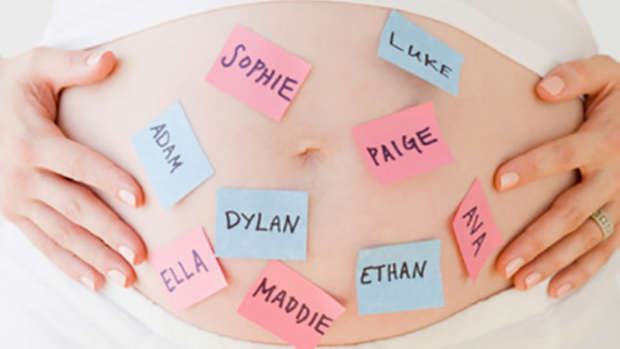 Whether you're a soon-to-be parent or think you might like to have kids one day, there's something very fascinating about looking at which baby names are in or out of fashion.
And, lately, unique monikers are quickly gaining popularity among parents.
Why?
READ MORE:
• The most ridiculous baby names banned around the world
• Why this mum had to change her daughters name will make you second think baby names!
Because they're rare and different, which is what makes them so special.
So, if you're looking for some baby name inspiration, then look no further because these are the unique names that have gained in popularity over the past 50 years ...
Girls:
Sienna (Rank 50 years ago: #8,018. Rank now: #1,392)
Marley (Rank 50 years ago: #7,732. Rank now: #1,463)
Aria (Rank 50 years ago: #7,064. Rank now: #11)
Adaline (Rank 50 years ago: #7,014. Rank now: #1,673)
Hailey (Rank 50 years ago: #6,513. Rank now: #3,691)
Lyric (Rank 50 years ago:#6,692. Rank now: #1,057)
Harmony (Rank 50 years ago:#6,514. Rank now: #1,694)
Paisley (Rank 50 years ago:#6,068. Rank now: #4,927)
Delaney (Rank 50 years ago:#5,758. Rank now: #1,259)
Arabella (Rank 50 years ago:#5,666. Rank now: #1,875)
Boys:
Ryder (Rank 50 years ago: #4,627. Rank now: #3,238)
Phoenix (Rank 50 years ago: #4,587. Rank now: #1,332)
Nash (Rank 50 years ago: #4,552. Rank now: #1,273)
Adriel (Rank 50 years ago: #4,140. Rank now: #1,458)
Rylan (Rank 50 years ago: #4,053. Rank now: #1,253)
Ronan (Rank 50 years ago: #4,047. Rank now: #1,190)
Kyler (Rank 50 years ago: #3,934. Rank now: #1,064)
Brody (Rank 50 years ago: #3,722. Rank now: #2,542)
Gage (Rank 50 years ago: #3,850. Rank now: #1,035)
Rowan (Rank 50 years ago: #3,615. Rank now: #2,827)