These are the predicted most popular baby names for 2018
Publish Date

Sunday, 24 December 2017, 10:31AM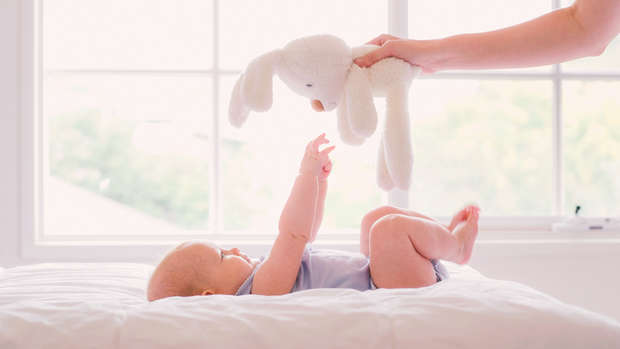 The baby names predicted to be most popular next year have been revealed - and there's clearly some royal influence at play.
With the world's eyes preparing to watch Prince Harry marry Meghan Markle, it's perhaps no surprise that Harry has rocketed up the list and looks set to become the top name for baby boys in 2018.
While millions of mini Meghans - by name at least - aren't yet on the horizon, the predictions, made by parenting site Emma's Diary, does include George and Charlotte, reported the Daily Mail.
Expected to sit pretty at the top of the list for girls' names is Olivia, which has been flying high for several years.
Prince Harry and the enduring success of J.K. Rowling's fictional wizard could both also have a hand in keeping Harry in the top spot.
While Noah and Oliver continue to be popular for boys, Isla and Lilys are also looking like they'll hold firm in the top three.
George, clearly given a boost by the Duke and Duchess' of Cambridge's eldest child, made fourth place in the list of boys' names, while Charlotte came in at 13th.
Elsewhere, there was more royal influence with Henry, James and Arthur also included.
There's clearly going to be a trend for girls' names ending with an 'a' sound. Olivia, Isla, Ava, Amelia, Sophia, Freya, Matilda, Aria and Ella all feature highly.
Popular culture influences too with Aria, a character from Game of Thrones appearing on the list at number 18. And parents who've watched popular kids show Max and Ruby may well also propel those two names into the top 20.
Faye Mingo, Marketing Director at Emma's Diary commented: "We can see a real 'royal' influence in the names selected for 2018, interestingly George and Charlotte were both ranked in the top 20 most popular names.
"Olivia and Oliver continue to remain popular amongst parents to be as do traditional and biblical inspired names such as Jacob and Noah."
Popular boy baby names of 2018:
Harry
Noah
Oliver
George
Jack
Arthur
Freddie
Jacob
Charlie
Teddy
Popular girl baby names of 2018:
Olivia
Isla
Lily
Ava
Elsie
Emily
Poppy
Amelia
Sophia
Freya
This article was first published on dailymail.co.uk and is republished here with permission.