These bizarre crotchless jeans have gone viral and left everyone very confused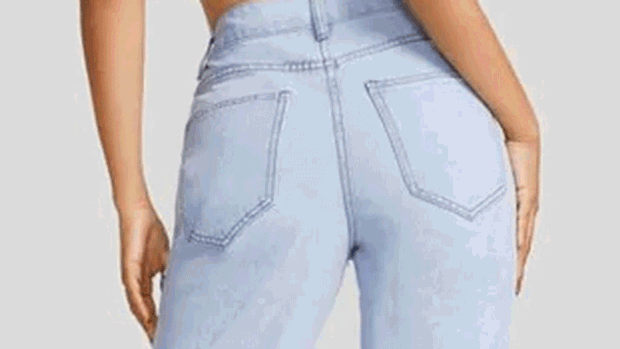 We can't imagine ever wearing these jeans, let alone paying any amount of money for them.
And yet these bizarre x-rated pants actually exist …
Clothing brand SHEIN has gone viral for their "high waist cut out straight leg jeans" which from behind look rather normal', but feature a large gap at the front where the crotch should be, leaving little to the imagination.
Taking to Mumsnet one woman shared a screengrab of the website where the jeans were on sale for $30.95.
"Came up during a FB scroll on clothes website SHEIN," she wrote.
"Amongst many questions I have – do you wear underwear underneath an 'outside' pair or do you just display your knicks? If someone could enlighten me, I'd really appreciate it! I feel so old and unfashionable (I'm 29!)."
People were quick to comment on the strange look, with one person pointing out the amount of personal maintenance it would take to wear the denim pants.
"Oh, Christ. The amount of hair removal required would be unholy," one said.
Another wrote, "If this is fashion now I'm very happy to be too old for it!"
This isn't the first time classic denim jeans took a turn for the worse.
In 2019 Paris brand Y/Project made waves for selling denim hotpants – which looked more like a pair of resembling underwear  - for $470. The look was dubbed the "ugliest thing I have ever seen in my life" by horrified one woman.