From juice fasts to cling film wraps, there is a range of weird and wonderful techniques used by people trying to shift a few pounds.
The latest effort is possibly one of the strangest yet - weight loss shorts lined with a material that 'eats your skin' to help you lose weight.
The bizarre shorts cost £65 (NZ$117), and its designers claim that wearing them will help you to shift up to 2.5cm from your legs in just two months.
The Mass & Slim Leggings are lined with hundreds of beads made from Tourmaline - a crystalline mineral compounded with elements such as aluminium, iron, magnesium, sodium, lithium, or potassium.
A spokesperson told MailOnline: "The Tourmaline dots effectively eat your skin, helping you to lose weight quickly."
The shorts work in two main phases.
Immediately, they help to slim the thighs, hips and stomach, providing comfortable support.
And in the long term, the Tourmaline beads correct unfavourable areas.
The beads - which MailOnline can confirm are very rough on the skin - create friction with a "micro-massage effect" and heat the skin, helping to improve circulation and fight cellulite.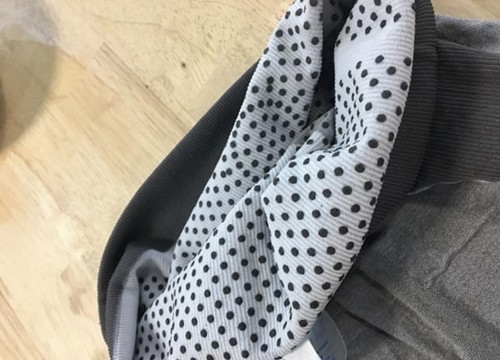 The shorts are lined with a material that is said to "eat your skin". Photo / Lanaform
After just two months of wearing the shorts, women should expect to lose up to 3.2 centimetres on their stomach, and 2.3 centimetres on their thighs.
While you might think that the idea of fat-eating shorts is slightly terrifying, a survey of women trialling the shorts revealed that 90 per cent were satisfied with the product.
The shorts, which only come in grey, are available worldwide.
This article was first published on Daily Mail and is republished here with permission.