These gross 'onion' cysts being squeezed out of someone's back will make you feel queasy
Publish Date

Thursday, 26 October 2017, 2:20PM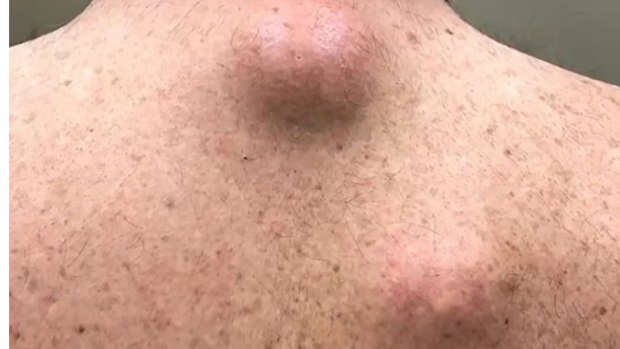 We've said it many times and we'll say it again. These images are not for the faint of heart. If you're one to feel squeamish, we wouldn't recommend you watching this, but for all the brave souls out there go right ahead and scroll through Dr. Sandra Lee's (A.K.A The Pimple Popper) latest photos of the removal of some "onion" cysts.
The initial photo whilst being a little abnormal looking isn't too graphic. But as you scroll through Lee's post you will see she's provided more pictures of the removal process and they do indeed look like onions.
"This is how you KNOW you've been eating too many onions... SWIPE to see how many I collected," Lee teased in her post.
When will this ever end?!