This amazing grand daughter smuggled her grandma's dog into hospital for her
Publish Date

Wednesday, 14 June 2017, 4:21PM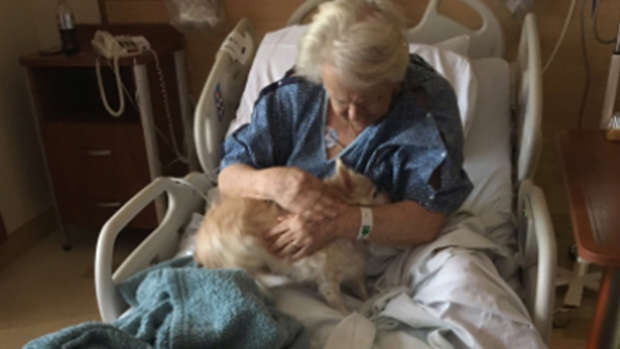 After Shelby Hennick's grandmother was left paralysed due to a reaction to her medication, she was understandably a little under the weather.
Shelby decided that one way to cheer her grandmother up would be to get her beloved dog to pay her a visit in hospital.
But she quickly ran into an issue - dogs aren't allowed in hospital.
She decided that even though it's against the rules of the hospital, her grandmother had to see her dog, so she set out to make it happen.
Apparently it all happened very quickly, she already had a blanket in her car, so she wrapped the little pooch up like a baby and set out to make the visit happen.
"Patsy was quiet the whole time, she actually kept licking my arm. I'm pretty sure one of the nurses had her suspicion but she walked away! Thank god!"
The made it up, and here are a few snaps from the meeting.
Such a cool way to cheer up her grandmother!