This divorced mum's brilliant idea for her wedding ring will give you all the feels!
Publish Date

Monday, 19 February 2018, 3:03PM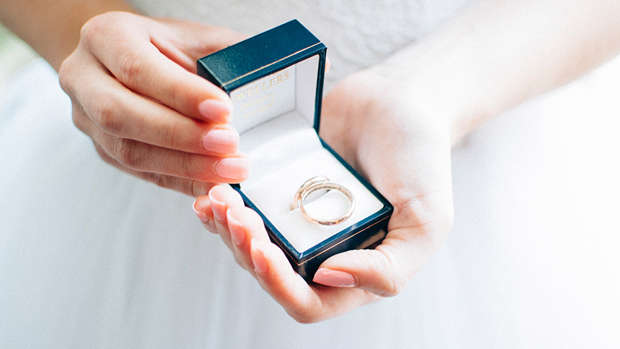 A wedding ring is the ultimate symbol of love.
Of course no couple wants to think about it. But what do you do with your ring if the unthinkable happens and you get divorce?
While some people sell it, others leave it sitting in a drawer... collecting dust.
But one mum decided neither of these were an option.
Instead, she transformed the ring into a beautiful necklace and gave it to her daughter as a 21st birthday gift.
Sharing a photo of the new family heirloom on Twitter, Devin Petit explained: "My mum gave me this necklace this morning as an early birthday gift. It's made from the diamonds of her wedding band. She said although her marriage to my dad didn't work out, they both agreed I was the best thing to come from it, which is why she wanted me to have it."
The post quickly went viral, with almost 30,000 retweets and more than 270,000 likes.
Would you ever consider creating something like the necklace from your wedding band?