This mum's response to tedious questions about her twins is perfect!
Publish Date

Friday, 20 July 2018, 3:52PM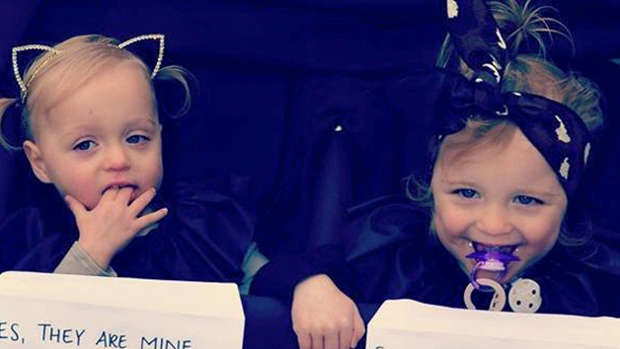 One Australian mum has had enough of strangers approaching her to ask the same questions about her twin girls a thousand times over.
So she came up with a genius sign to put on their stroller.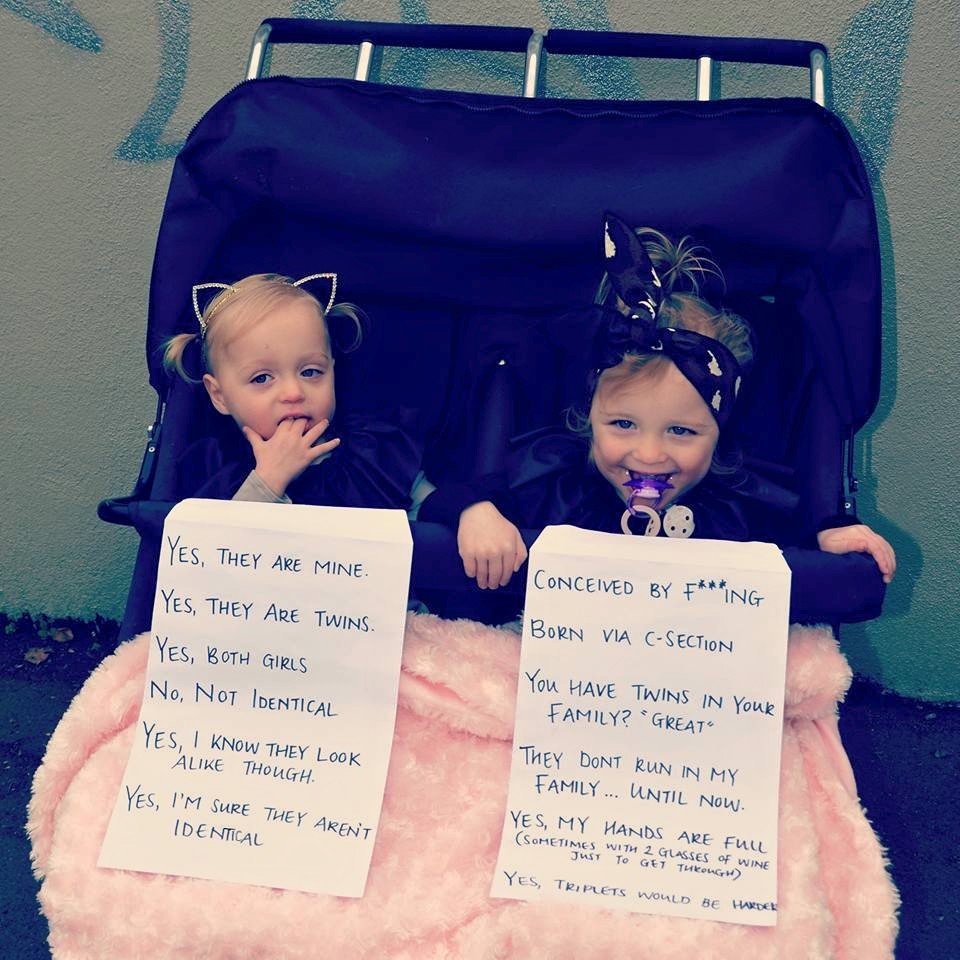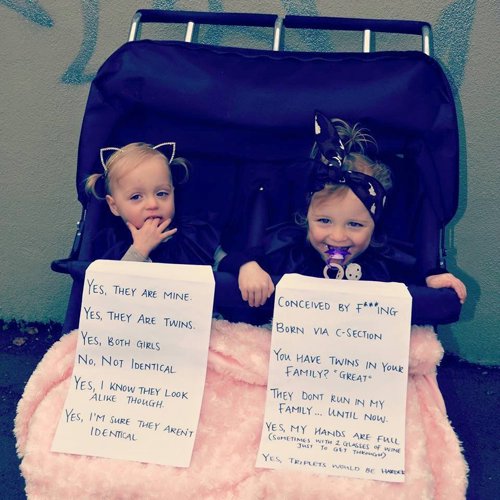 She shared the photo on Facebook, writing: "As a twin mum, you get asked a series of questions [or] hear a series of statements every time you go out"
"I know most people are coming from a great place and are just curious, however, many can be quite intrusive and after a while, it's just plain exhausting."
READ MORE:
• So women are now using toothpaste to test if they're pregnant ...
• Woman reveals her relatives think she's too OLD to start a family with her husband - she's 34!
"And since I was heading into the city, I knew the questions would be coming thick and fast ... but I chickened out on the train and took them off!"
We love this!