Twelve days 'til Christmas Cocktails: Christmas Cake Hot Toddy recipe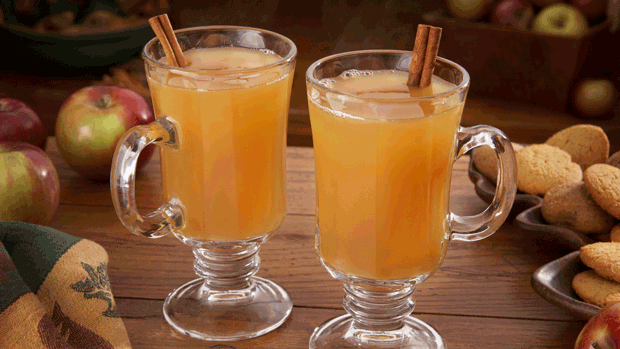 The festive season is officially upon us!
And what better way to celebrate than some delicious Christmas Cocktails!?
Introducing our 12 days 'til Christmas boozy advent calendar! Check back every day for a brand new holiday-themed tipple that you will definitely want to try for yourself, right up until the big day!
Try yesterday's Christmas Mojito!
Remember to drink responsibly! 
CHRISTMAS CAKE HOT TODDY
INGREDIENTS
The juice of 1 lemon
1 teaspoon of honey
1 cinnamon quill
2 star anise
1 cup of apple juice
1 shot of whiskey
METHOD
In a small saucepan, heat the lemon juice, honey, cinnamon, star anise and apple juice over a low-medium heat until hot but not boiling, stirring frequently.
Remove from the heat and pour into a mug.
Add whiskey to the apple juice mix and stir to combine.
Enjoy!