What the names of George & Amal Clooney's twins mean
Publish Date

Friday, 9 June 2017, 2:50PM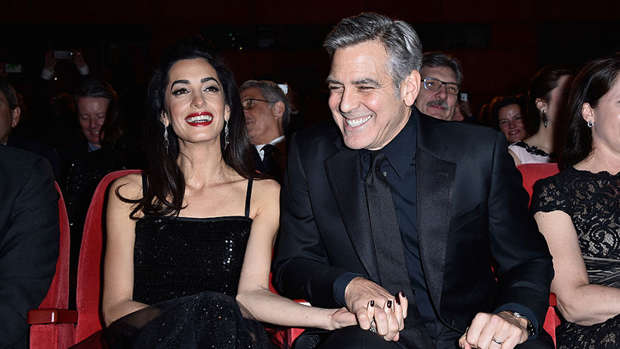 George and Amal welcomed Ella and Alexander into the world earlier this week. They're a combination of both contemporary and classic names - the perfect mix.
But what do they mean?
Ella has bean a popular girls name for a couple of decades now, reaching its peak in 2012. This year it was number 17 on the most popular girl's names list, 5 spots down from where it was in 2012.
Now a Clooney has been given that name, it's most probably going to spike in popularity.
Alexander is currently ranked 11 in the most popular boy's name list, and hasn't left the top 200 for about 100 years.
Their meanings are actually quite interesting and do represent the two well.
Ella is an English name that means "light" or "beautiful fairy woman". Other celebrities like Ben Stiller, Alex Rodriguez, and John Travolta have given their daughters this name.
Alexander is of Greek origin and it means "defender of men" - and it's on name that George hasn't used in all the movies that he has played in.
Considering other celebrity children names of late, these two aren't exactly 'out of the box', but they are solid choices that have stood the test of time.