Woman left with huge jet black eyebrows after botched tattoo fillers
Publish Date

Tuesday, 27 March 2018, 12:00PM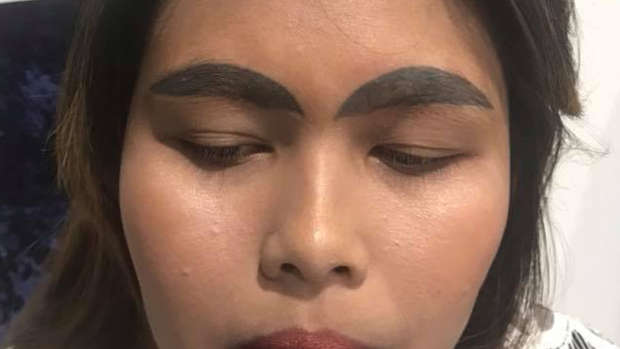 Thick, dark eyebrows are all the rage in the beauty world - but one woman's quest for bushy brows ended in disaster when a beautician left her with enormous arches above her eyes.
Housewife Kanyarat Chaichan, 26, from Surat Thani, Thailand, wanted eyebrow tattoos to fill in her naturally light-coloured brows, the Daily Mail reports.
But she was left with enormous 1cm-wide inkings that looked completely unnatural and were out of all proportion to her face.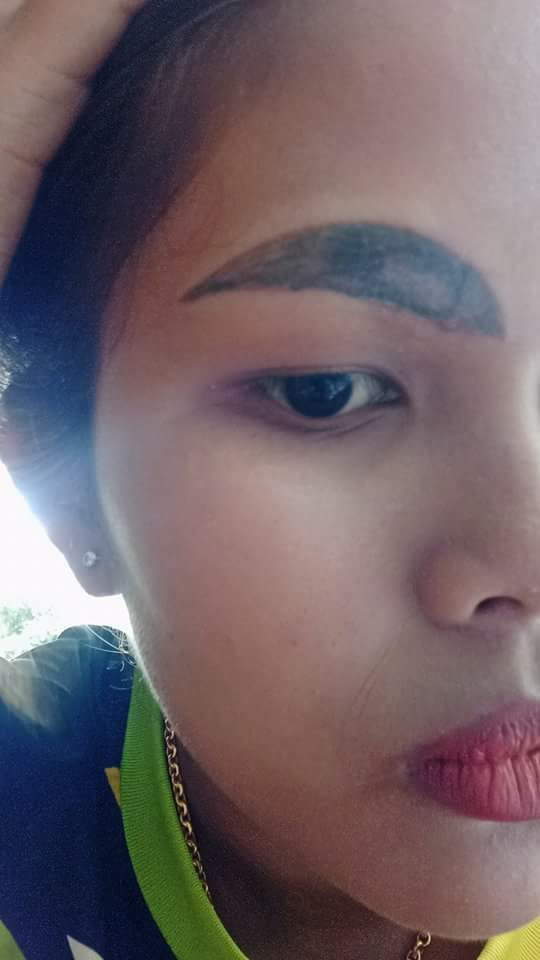 Photo / Facebook
However, a kind-hearted beauty therapist has now offered to fix her huge brows free of charge after hearing of her horror.
Kanyarat was left with eyebrows that look as if they had been pencilled in with a felt tip pen after an inexperienced tattoo artist took to her face on Wednesday, March 21.
She is now having laser removal, which should fix the inkings in three to six months' time, thanks to Good Samaritan Vilailak Nan Sundantom, a tattoo artist.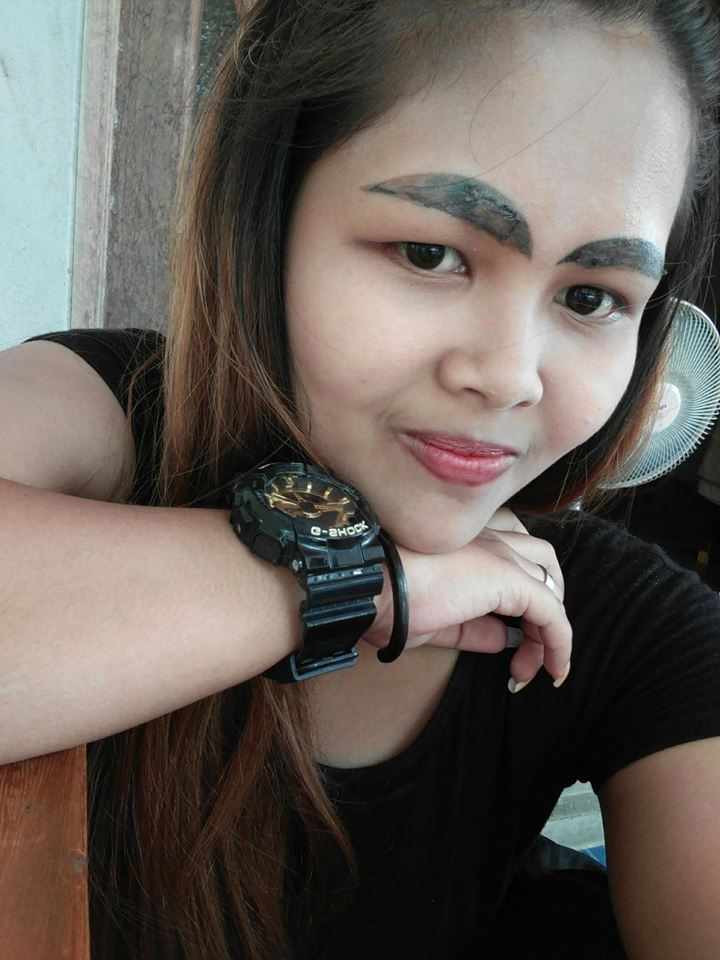 Photo / Facebook
Kanyarat was resigned to live with the botched tattoos for the rest of her life until Vilailak stepped in to help her as she could not afford the 50,000 baht (NZ$2145) treatment to fix them.
She said: "I'm very pleased with the results and grateful for the treatment. I feel much better now, and I think I look a lot more beautiful.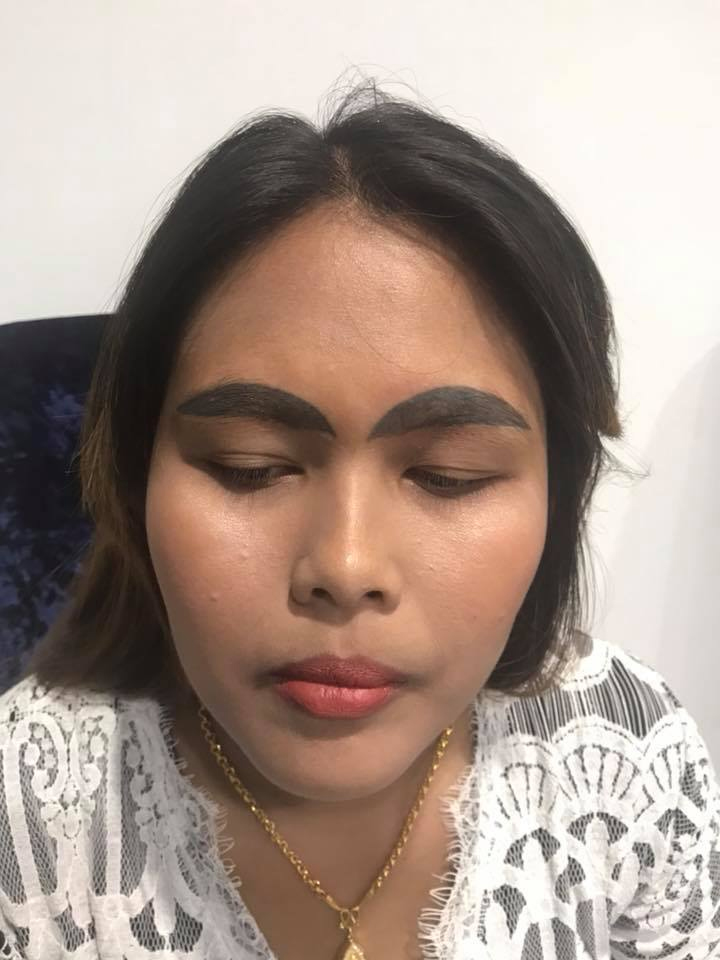 Photo / Facebook
"I thought I would be stuck with the big eyebrows for the rest of my life. Now I'm just being patient and waiting for them to get better."
Vilailak uses a combination of micro blading and laser removal to fix the brows.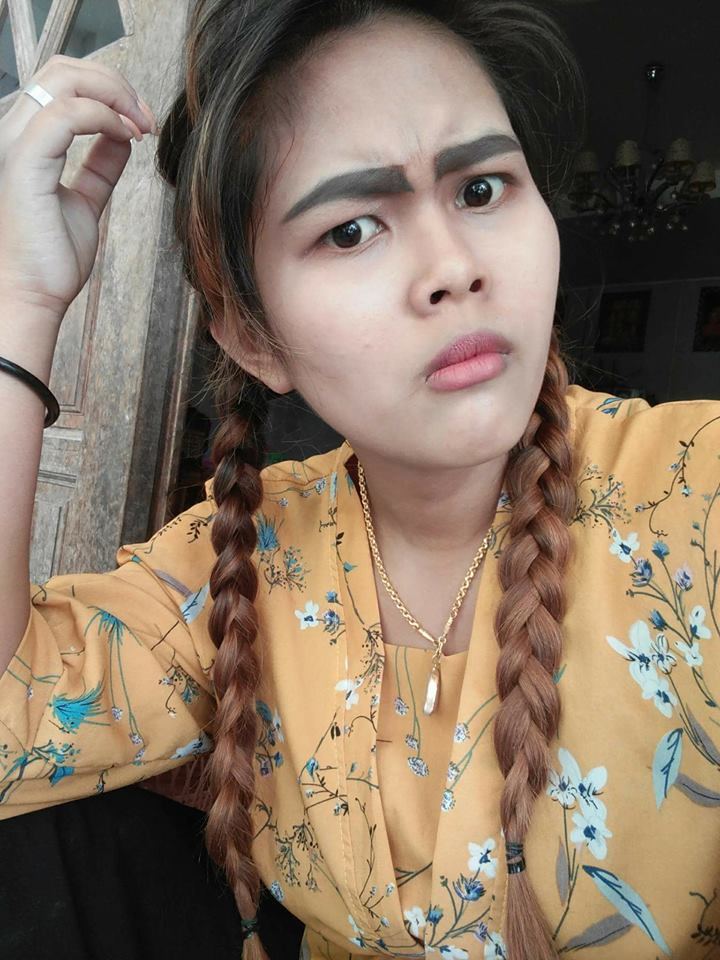 Photo / Facebook
She said Kanyarat may also have to return for further treatments in the future.
She added: "There are many places to study to learn how to do tattoo eyebrows. It's not something that people should play around with.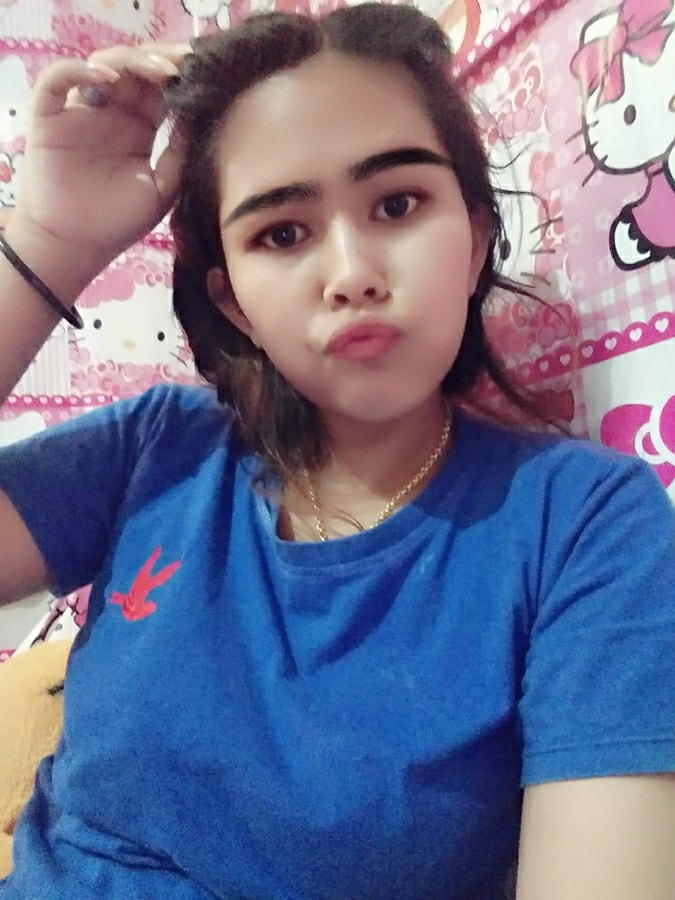 Photo / Facebook
"I could really sympathise with Kanyarat because nobody wants to have eyebrows like that for the rest of their lives. 
"It was a mistake and this was a very extreme case. I will do my best to help but it will take between three and six months to see the results."
This article was first published on Daily Mail and is republished here with permission.