Would you do this job for $170k?
Publish Date

Friday, 18 August 2017, 3:54PM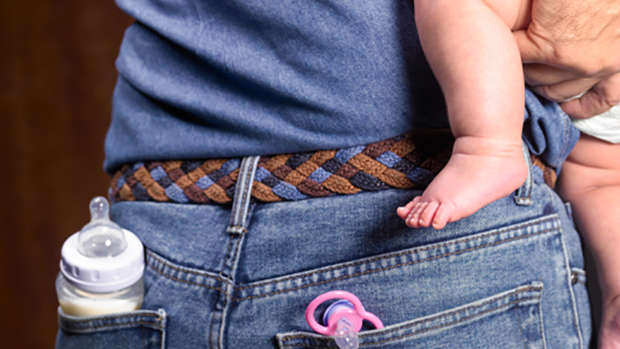 Are you childfree, qualified in child psychology and available to travel internationally up to three times a week?
If so, then you could be in line for a £100K ($176,320) job as a nanny to four children aged 2, 5, 7and 15 who live between London, Barbados, Cape Town and Atlanta.
An unnamed woman has advertised for a nanny to look after her four children on Childcare.co.uk, offering perks of the job including driving the family's sports cars, joining them on holiday and meals cooked by a Michelin-starred chef.
They must be happy jetting around the globe as the job can entail travelling internationally up to three times a week.
The successful candidate will have their own living quarters at each of the international residencies with a private bathroom, kitchen area and living room.
But despite the family's obvious wealth, photos of a poky bedroom with green floral wallpaper and a dimly lit sitting room might put off potential candidates.
The benefits of the job also come with an exacting list of requirements, and the advertiser admitting: "I feel it is best to be upfront - the role is demanding."
Applicants must be willing to work 11-hour days, six days a week, although they might be dismissed from duty when the parents want to spend alone time with their children.
If they're not already trained in self-defence they must be prepared to do a course.
The children are home schooled and require constant supervision, even during lessons.
"We'd like our nanny to participate in lessons where appropriate, to help further their studies outside of the classroom," their mother explained.
It seems like there won't be a spare moment to take a break during the day as the parents would prefer the nanny to eat meals with the children, although it's not mandatory.
Richard Conway, co-founder of Childcare.co.uk said: "This certainly isn't like any other nanny job we've seen advertised on the site before, it's obviously for a very wealthy family, who want more of an addition to their family than an employee, which for some is great.
"They know what they want in a nanny and are willing to offer a number of perks and a very handsome salary to the right person, I think this could be the best nanny job in the world."
Are you qualified for the job?
Requirements
• Degree in child psychology
• No children of your own
• Minimum 15 years' experience
• Available six days a week
• Available 7am to 8pm
• Trained in self-defence
• Two-week, live-in paid trial period
• Sign non-disclosure agreement
• Happy to travel regularly
• Participate in school lessons
• Eat every meal with children
• Willing to run errands
• Taking children to appointments
• Clean UK driving licence
• No binge drinking or drug taking
• Help further knowledge outside class
Perks of the job
• £100,000 salary
• International travel
• Meals cooked by Michelin-starred chef
• Use of family's luxury cars
This article was first published on dailymail.co.uk and is republished here with permission.