Christina Aguilera's four-year-old daughter joins her on stage for 'Beautiful' singalong
Publish Date

Friday, 9 November 2018, 10:53AM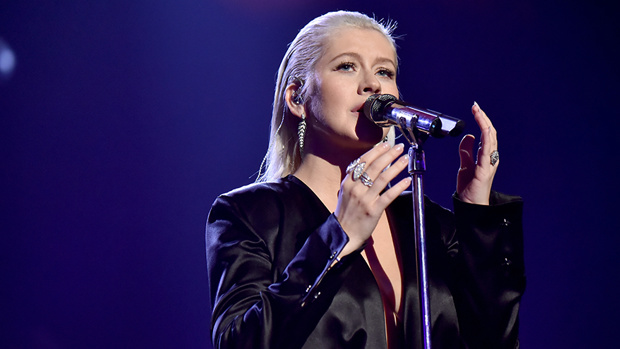 It looks like Christina Aguilera's daughter might follow in her mother's footsteps!
During her concert at the Peabody Opera House in St. Louis, the 'Genie In A Bottle' singer shared the spotlight with her four-year-old daughter, Summer Rain, for a very special performance of 'Beautiful'.
But, unexpectedly, the preschooler didn't exactly grab the mic and join in with the singalong.
Wearing a pink top and protective headphones, Summer suffered from a bit of stage fright.
Sharing a video of the performance on her Instagram, the 37-year-old pop star said: "Summer begs me to come out every night onstage! And then gets shy...but loves it...she's taking it all in early..."
To make her daughter more at ease, Christina gently stroked her daughter's hair while exclaiming: "It's beautiful, Sum! You hear that? I love you guys!"
The singer recently opened up about motherhood, explaining that women are asked to do too much.
READ MORE:
• Watch Christina Aguilera's Carpool Karaoke featuring a big movie star
• Christina Aguilera looks completely unrecognisable in stunning new photos
"We're expected to be pregnant, have the kids, breast-feed once we have the babies. And we're expected to look amazing after baby, right? Keep our husbands and boyfriends interested — because we're supposed to get back to sexy and keep things exciting in the bedroom. There's such a long list," she said.
Christina shares Summer with her fiancé, Matthew Rutler.
She's also mum to a 10-year-old son, Max, with ex-husband Jordan Bratman.