Man's stunning 16-part A-Capella Bohemian Rhapsody cover will blow you away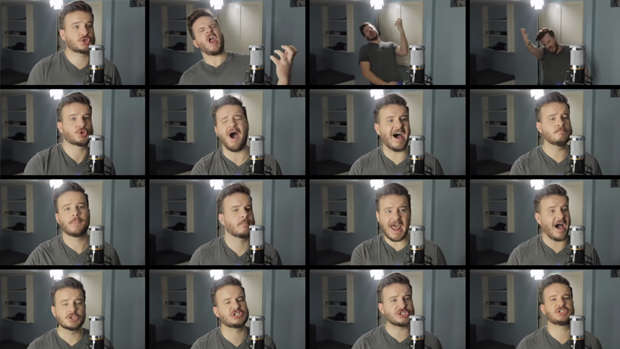 One man has blown everyone away with his stunning Queen cover.
Jared Halley created a stunning 16 part a cappella version of Bohemian Rhapsody, performing each instrument and harmony with his how voice!
Appearing in multiple screens the American pop artist beatboxes, sings and recreates electrifying guitar noises and excuses the iconic track - originally sung by Freddie Mercury and the other members of the British rock band Queen - perfectly.
His fans on YouTube absolutely loved the cover, with many revealing that they had watched the video several times.
"Love it!" one person wrote. "I bet Freddie's sitting in heaven and smiling right now!"
"This song is perfect for a cappella medley," another praised. "You nailed it! I cannot compliment you enough."
Watch Jared's amazing video above!