Bride and groom charge guests $275 to attend their wedding
Publish Date

Friday, 22 September 2017, 10:00AM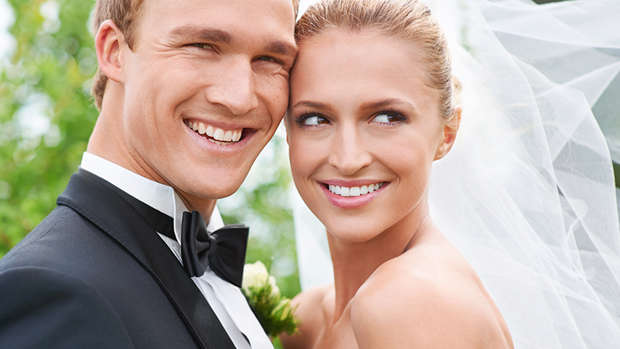 A couple have billed the 80 guests invited to their dream wedding £150 ($275) each to cover the costs under the groom's business model.
Ben Farina came up with the plan before proposing to Clare Moran, and their big day in June will be held at the lavish Knockerdown Cottages, in Derbyshire, thanks to the contributions of their guests, reported the Daily Mail.
The groom has insisted it will be less a wedding and more an "all-inclusive holiday" for those attending and the hefty entrance fee includes a three-night stay at the hotel and access to the pool, spa and games room.
All 60 adults and 20 children have RSVP'd to say they will be attending and Farina said the idea had "gone down well" after denying being "tight".
He told the BBC: "People always pay a large amount of money to go to a wedding anyway, so why not have it paying towards the actual wedding rather than just to a business owner?"
"I sold it to them a bit like an all-inclusive holiday, so all the food and drinks will be incorporated in that cost.
"The venue also has a spa, an indoor swimming pool, a games room, it's very close to local amenities, there's a lake, so it is like a little holiday resort."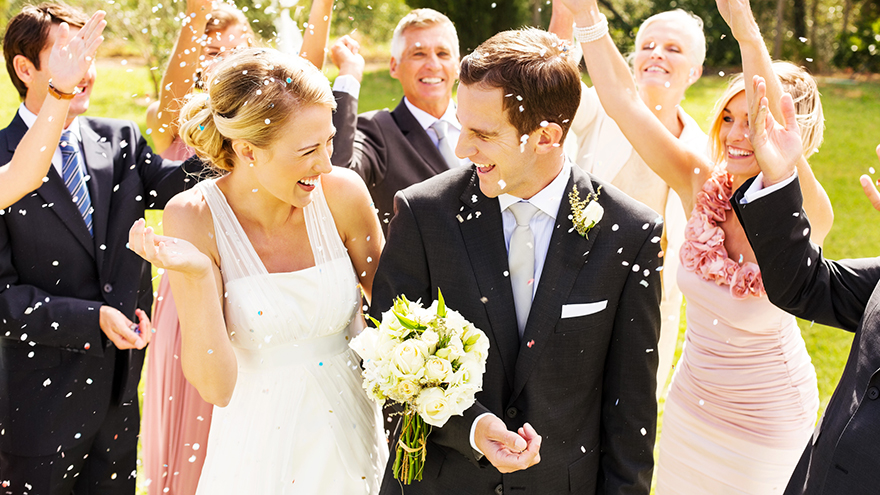 Photo / Getty
The idea stemmed from a wedding the engaged couple attended recently in Greece where they spent close to £2000.
Farina, from Rotherham, knew his partner would say they could not afford to get married, so made plans to counter her argument.
He insisted that wedding guests would normally spend £100 on accommodation and £50 on drinks, so he said people attending their ceremony were getting a good deal.
Moran said: "I never thought we would be able to have a wedding like this.
"We had spoken about marriage because we've got a little girl together and I always said we wouldn't be able to afford to do it, or it would have to be a registry office wedding, not a big wedding.
"This is a brilliant way to do it and I can't wait. He has put a lot of thought into it."
How couple paid £2000 for £10,000 dream wedding
The wedding venue, Knockerdown Cottages in Ashbourne, is charging £10,000.
With 60 adult guests paying £150 each and parents paying £50 each for 20 children, their entrance fees will cover the £10,000.
Farina's mother is forking out £750 for a hog roast and his father has handed over £500.
The couple are dipping into their own pockets to the tune of £2000, which will pay for the alcohol, food, wedding dress, bridesmaid dresses and suits for the groom and ushers.
Frugal Farina has arranged to buy the wedding day booze from the supermarket and guests have been invited to bring their own alcohol for the remainder of the weekend.
More cost-cutting schemes involve the groom's stepfather chef cooking a Sunday roast the day after the ceremony and a family friend has offered to be the wedding singer.
This article was first published on Daily Mail and is republished here with permission.