Bride had toes and tendons broken to fit in wedding shoes
Publish Date

Friday, 3 November 2017, 10:30AM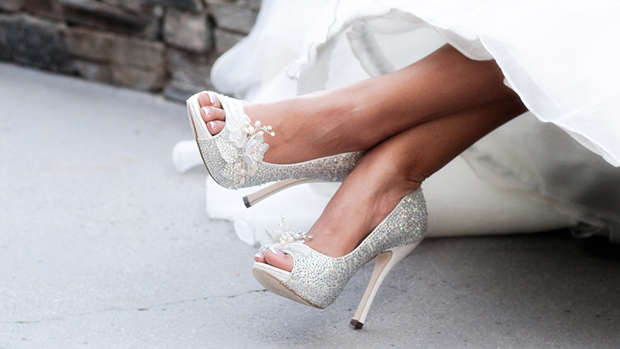 A bride has confessed the extreme lengths she went to fit her dream wedding shoes, including having her toes broken and tendons snapped.
Stephanie Househam, from Grimsby in the UK was born with a claw toe on her left foot and has only ever been able to wear sneakers for this reason.
However, when the 30-year-old got engaged, she decided to go to drastic measures to ensure she could wear the perfect shoes on her wedding day.
Househam told the Sun: "My toe didn't touch the floor at all. It was quite embarrassing.
"It's not very pretty - you could stick your finger underneath it and you'd still have a gap between your toe and your finger.
"I always wore trainers, even on holiday on the beach. However, I couldn't exactly wear them when I was getting married! But every pair of shoes I tried on it just would not fit - my toe literally hung out of the top of every shoe."
Stephanie had finally had enough and went to her local doctor to explain how the lifted toe was also catching on things such as the sofa and causing her pain.
"I explained everything to my GP and how I just wanted the option to go out and wear whatever shoes I wanted."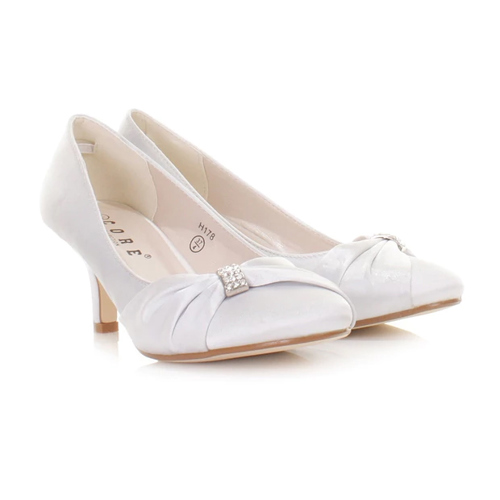 The shoes that Stephanie chose for her wedding day. Photo / Ebay
Stephanie was then able to have the operation covered under NHS, however, she states she would have happily paid for it herself in order to be able to finally wear her dream shoes.
While the operation was painful, due largely to the snapped tendons, the opportunity to shop for her wedding shoes made it all worth it.
"Now I've bought so many more shoes - I've got so much more than what I had! It was definitely worth it."
This article was first published on NZ Herald and is republished here with permission.