Bride left furious after best friend commits outrageous bridesmaid faux pas
Publish Date

Friday, 27 October 2017, 12:30PM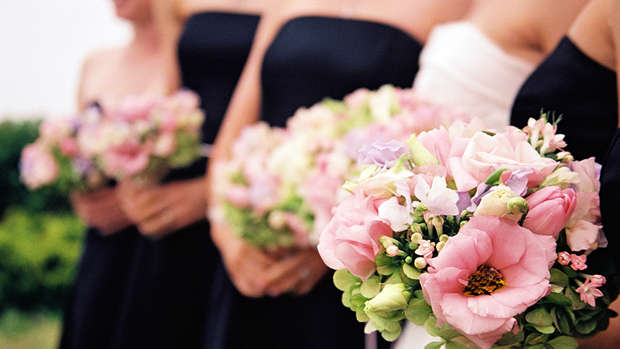 A furious bride has revealed how one of her bridesmaids asked the photographer to do an impromptu engagement shoot - on her wedding day. 
The unnamed woman said the photographer "laughed in [the bridesmaid's] face" when she made the outrageous request.
According to the Daily Mail, she shared the shocking story in response to a Reddit user who asked the question: "Married Redditors, what was the most obnoxious request made by one of your wedding guests?"
Members on the forum were quick to react, describing the bridesmaid's behaviour as "selfish".


Sharing her story under the username sbashe5, the bride explained: "One of the bridesmaids brought her fiancé to the wedding, and wanted our photographer to do an impromptu engagement photo shoot. Photographer laughed in her face."
Others Redditors praised the photographer's reaction, while criticising the bridesmaid's actions.
One commented "Best photographer ever", while another wrote "I would have tipped him a little extra [o]n the spot for that."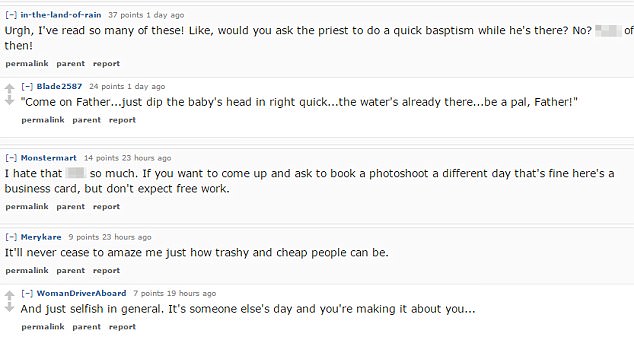 Another posted: "It'll never cease to amaze me just how trashy and cheap people can be."
And one person added: "And just selfish in general. It's someone else's day and you're making it about you..."
Meanwhile, one Reddit user compared the bridesmaid's behaviour to asking the priest "to do a quick baptism while he's there". 
This article was first published on Daily Mail and is republished here with permission.