Bridesmaid has unforgivably ruined the brides wedding dress before she's bought it
Publish Date

Sunday, 1 October 2017, 3:59PM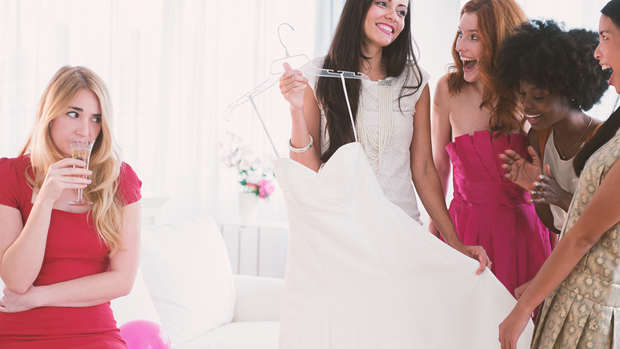 The wedding dress, one of the most sacred items of a wedding. It's also for most ladies difficult to find the perfect dress, but ask those who have been married and they'll tell you once you see the perfect dress, you just know!
But that moment has been robbed from a bride after a thoughtless moment that has ruined the wedding for this bride-to-be. One weekend the bride and her her squad of lovely bridesmaids spent many months searching for the perfect wedding dress, which she found and put a 50% deposit on it.
But one moment had effectively ruined her love for the dress as the bride explains:
"When I got home I got a phone call from my bridesmaid Sandra that left me shaking and in tears. Sandra informed me that another bridesmaid, Tanya, who is a close friend of mine from school, had shared a picture of me in the wedding dress I purchased on her Instagram account. I have social media, but I don't use it or check it often.
A photo of her in her wedding dress had surfaced onto the Internet and had taken away that sacredness of the first moment people will see her in the dress:
"I wouldn't have had an issue with her taking pictures as long as they remained private. But now a picture of me in my wedding dress is on the internet more than eight months before my wedding day. It makes me feel sick and as though the magic had been taken away and ruined."
Now the bride is considering finding another dress but can't afford after so much on the deposit.
Her final words were:
"Every time I think about it I want to cry and can't imagine walking down the aisle in this dress anymore."