Heartbroken bride throws homeless feast in wake of cancellation
Publish Date

Saturday, 15 July 2017, 1:15PM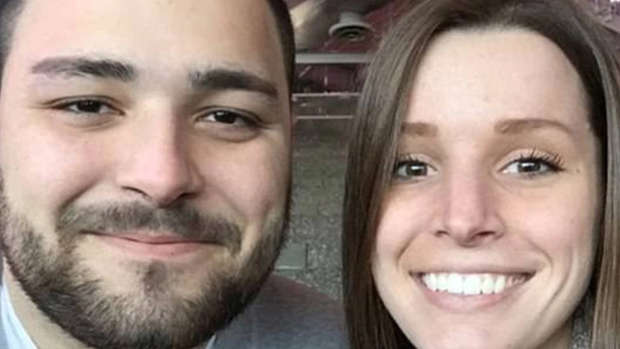 A bride-to-be who called off her $30,000 Indiana wedding with a week to go is now hosting a dinner for 170 homeless people at what would have been her reception.
Sarah Cummins was due to marry her fiance Logan Araujo on Saturday at the Ritz Charles reception venue in Carmel, just north of Indianapolis.
They cancelled the wedding last week but found they were unable to refund the cost of the reception dinner for their 170 guests, the Indy Star reports.
The Purdue University grad student decided to donate the reception to several homeless shelters in Indiana and invited them to dinner at the venue on Saturday night.
She has not revealed the reasons behind the cancelled wedding but the couple had been planning their nuptials for two years.
"It was really devastating. I called everyone, canceled, apologized, cried, called vendors, cried some more, and then I started feeling really sick about just throwing away all the food I ordered for the reception," Cummins told the IndyStar.
The staff at the Ritz Charles are rearranging the seating plans to get rid of the bridal table but Cummins and her mother will still arrange centerpieces for the new guests.
"We're doing all the same stuff, just arranging the tables differently, so there's no head table for the bridal party, no cake table or gift table," she said.
Cummins said the menu will still feature wedding cake, as well as bourbon-glazed meatballs, goat cheese and roasted garlic bruschetta and chicken breast with artichokes and Chardonnay cream sauce.
She is arranging for buses to pick up people from the shelters and them to the venue.
"'I will at least have some kind of happy memory to pull from," she said. 'I wanted to make sure it would be the perfect wedding.'
Her ex-fiance told the outlet he was devastated about the cancellation of the wedding and the recent death of his mother.
"I'm happy through my grief and also Sarah's that she was able to make a selfless and very thoughtful decision in such a hard time," he said.
Araujo added than he wanted his late mother to be remembered at the dinner.
Cummins said she is taking her mother on what should have been her honeymoon. They leave for the Dominican Republic on Sunday.
Source: Daily Mail.