The Duchess of Cambridge's unusual HypnoBirthing method is actually popular in New Zealand
Publish Date

Wednesday, 2 May 2018, 12:30PM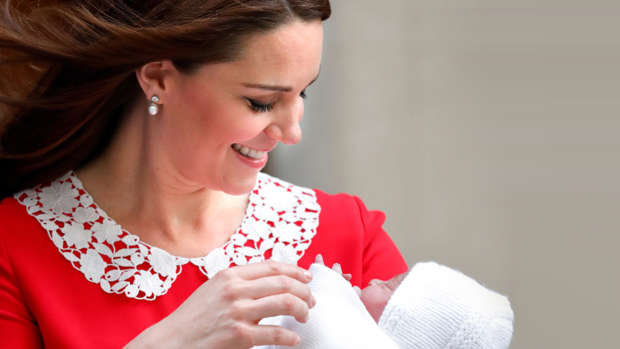 Most of us are brought up thinking childbirth is a terrible and excruciating experience. But one childbirth philosophy disputes that claim.
Cue HypnoBirthing.
HypnoBirthing has been practised for over 50 years. Celebrities like Kate Middleton, Jessica Alba, and Angelina Jolie all swear by having a HypnoBirthing labour.
The practice is also becoming extremely common here in New Zealand too. 

Aucklander Kate Hurst, mother to five-month-old Mila, always thought she'd have a terrible and excruciating birth with medical intervention. An epidural and c-section were top of the list for her birth plan.
"It just seems that all the images we are getting are all of these horror birth stories.
"Everything we see in the movies, the stories, the videos and the images about birth and labour all seem to be horror stories. And that's the labour I thought I would have," says Hurst.
Until one day she met a woman who told her about her HypnoBirthing.
"I had this chance encounter with this woman who said she had the most incredible birth.
"I had never heard someone talk about their birth as being incredible and I asked her why, and she put it down to that HypnoBirthing course. So I said, 'I'm sold', and signed up that afternoon and we had the same experience."
One evening in November 2017, Hurst went into labour in her home in Auckland's Point Chevalier.
"I was excited about the birth."

She lit some candles. Her fiance called the midwife and set up an inflatable pool in their living room. Hurst hopped in and just relaxed.
An hour-and-a-half later, Mila was born.
"On the birth day there was zero fear. I found it really empowering. That the body can give birth, that it's a natural thing, and that is doesn't need to be this big scary medical intervention.
"It was the thing I am most proud of in my life to date, it was everything we had visualised, it was intimate, calm, joyous. It wasn't pain-free but the pressure was definitely manageable.
"It was just incredible," Hurst insists.
"When I did HypnoBirthing I saw there was a whole other way. I just thought, if my body can conceive a baby and grow a baby then, surely, if everything is right, it can give birth to a baby."

For HypnoBirthing practitioner and owner of Positive Births, Helen Bartrom, Hurst's birth story is the norm among the parents who attend her workshops.

"It teaches couples a variety of tools and techniques, such as breathing, relaxation, visualisation, affirmations, and a whole lot of positive information about birth to prepare them to have a calm, relaxed, easy birth," says Bartrom.
READ MORE: 
She explains that the programme isn't about being hypnotised, it's about learning techniques that teach women to go to into a "self-hypnosis" state where they are completely relaxed and have no fear.
"When we are relaxed, we can work with our subconscious mind. We have been programmed with beliefs and thoughts like 'I can't give birth, my baby's too big - or whatever it might be - and that conscious mind actually gets in the way of us being able to trust the process."
While Bartrom says the course doesn't guarantee there won't be any pain she says women report feeling less pain.
"We would never guarantee there will be no pain. However, when you are calm and relaxed the body is free to process the birth and it's far more likely that you're going to be far more comfortable.
"There are a lot of mothers who say they have sensations that they would never describe as pain."
Bartrom came across Hypnobirthing during her second pregnancy and says the birth of her son was so relaxing and empowering she wanted to share the technique with others.
"My midwife was actually laughing when my baby was born, she couldn't believe such a big baby could have come out of me. She said it looked like I had had an epidural."

Eleven years on she says the course is extremely popular among people who want a positive birthing experience. 

"Most of my business comes via word of mouth. Mums telling other mums, dads telling other dads, and midwives recommending that couples do the programme."

She hopes one day everyone can have a positive birth.

"Often it's the mind that gets in the way. A lot of us have grown up hearing stories. Seeing things in the media, that creates fear. And it's the fear that often gets in the way of them being able to trust their bodies."
This article was first published on NZ Herald and is republished here with permission.