The reason these guest wore blindfolds during this bride's wedding will bring tears to your eyes
Publish Date

Wednesday, 28 November 2018, 2:00PM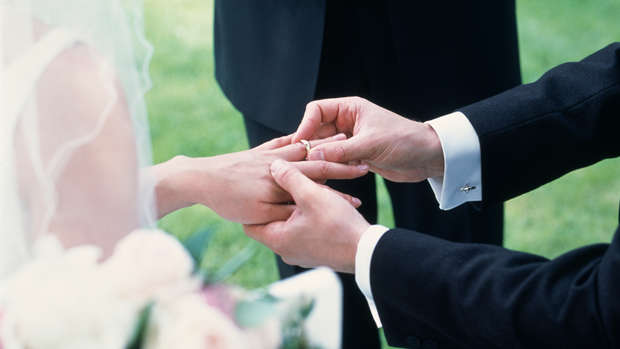 When the bride walks down the aisle, usually, all eyes are on her …
But not during Australian bride Stephanie Agnew's wedding.
While the 32-year-old married her true love, Robbie Campbell, all 54 guests were asked to wear blindfolds for one very special reason.
Stephanie lost her sight to Cone-rod dystrophy when she was 27 and has never actually "seen" her now husband.
And so guests were asked to "experience" the wedding the same way she was. How sweet is that?!
"The blindfolds were received well by the guest as they were experiencing that moment in the same way as Steph and her mum, who is also blind, were experiencing it," Robert revealed to the Daily Mail Australia.
"All of our vendors put in special efforts to make sure that Steph could appreciate all of the sensory elements that made the day especially the videographer, Lemon Tree Film House,  who is putting together a film with extra audio descriptions from the day so Steph can experience it audibly instead of visually," the groom continued.
The adorable couple met in October 2016 after being next door neighbours for two years and were engaged a little over one year later.