Wedding guests divided over new gift trend of paying for newlywed's honeymoon
Publish Date

Thursday, 24 August 2017, 2:45PM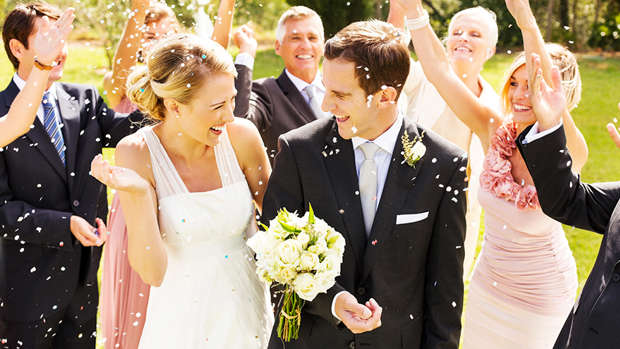 Traditionally, a wedding list would include things like crockery sets and silverware for the bride and groom's new home together.
But now, newlyweds are increasingly rejecting material gifts and instead, asking their guests to contribute to a honeymoon fund, the Daily Mail reports.
However, the new trend - which has seen searches for the term "honeymoon fund" rise by 200 per cent on Pinterest - has been slammed by people online for being "tacky" and "greedy". 
A debate was launched on Mumsnet after one user questioned whether she should be paying towards one couple's £15,000 (NZ$26,500) honeymoon - which she described as a "holiday of a life-time".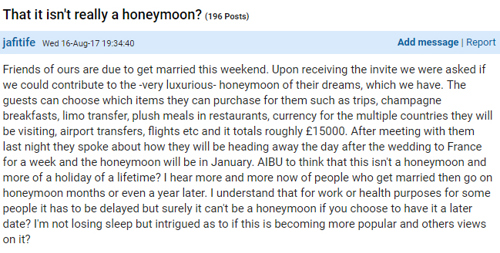 Posting under jafitife, she wrote: "Upon receiving the invite we were asked if we could contribute to the -very luxurious- honeymoon of their dreams, which we have. 
"The guests can choose which items they can purchase for them such as trips, champagne breakfasts, limo transfer, plush meals in restaurants, currency for the multiple countries they will be visiting, airport transfers, flights etc and it totals roughly £15000."
Other Mumsnet users immediately criticised the bride and groom for asking people to pay for their honeymoon, arguing they were "taking advantage".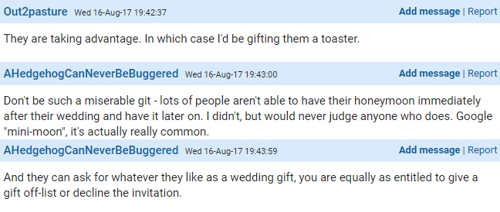 One commented "It's very vulgar - but then modern day wedding gifts tend to be", while another added: "So tacky. What a grasping world we now live in."

Another Mumsnet user wrote: "I would on purpose get them something else. That is so greedy."

However, others defended the couple's decision to ask people to contribute to their honeymoon fund.
One person wrote: "They can ask for whatever they like as their wedding gift, you are equally as entitled to give a gift off-list or decline the invitation."
This article was first published on Daily Mail and is republished here with permission.