Why these women are proudly showing off their 'cheap' engagement rings
Publish Date

Thursday, 17 August 2017, 3:00PM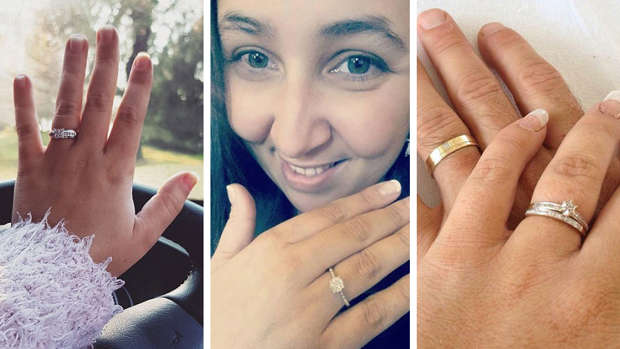 Women have swarmed social media to show off their much-loved 'cheap' engagement rings after one bride-to-be confessed on Mumsnet that she was "disappointed" by the $2,300 ring her fiancé proposed with.
The woman was slammed as "greedy" after she revealed that along with not liking the colour or setting of her diamond solitare, she was displeased that her man – who earned a 6-figure salary – didn't get her a bigger, more expensive, sparkler.
Several Mumsnet users were shocked by her post, according to, arguing that $2,300 was quite a lot to spend on an engagement ring and that it appeared as though she was more concerned with the bling than the man she was set to marry.
And other women around the world agreed.
Brides flaunted their engagement rings, some of which cost as little as $20, insisting that the sentimental value was worth so much more than the price-tag.
"I would have gotten married to this man if it had been a 25 cent gumball machine ring."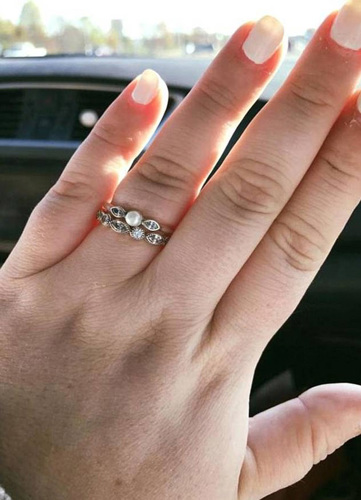 Photo / Facebook

This ring was bought from a vintage Etsy store for just $186.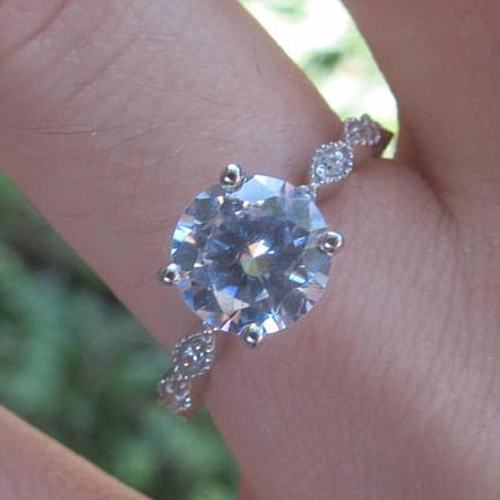 Photo / Facebook

The owner of this ring says it was just $900 on sale, and she "loves it".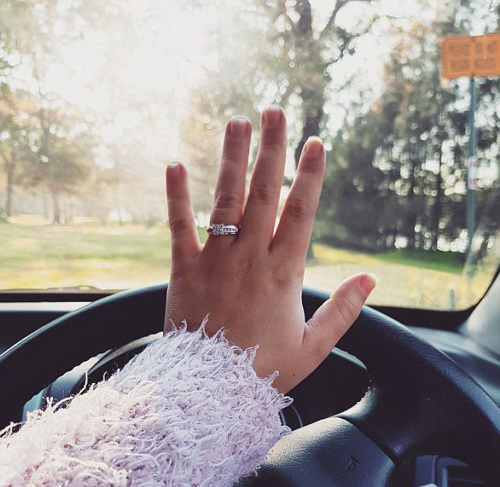 Photo / Facebook
"$112. And I LOVE it. It's not about the cost. It's about the fact I get to spend the rest of my life calling the man I'm completely and irrevocably in love with."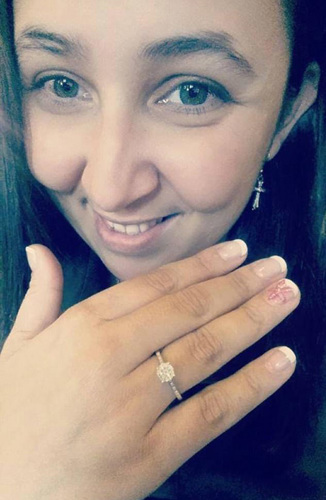 Photo / Facebook

"I fell in love with this set and wouldn't change it for the world! Total cost $900!"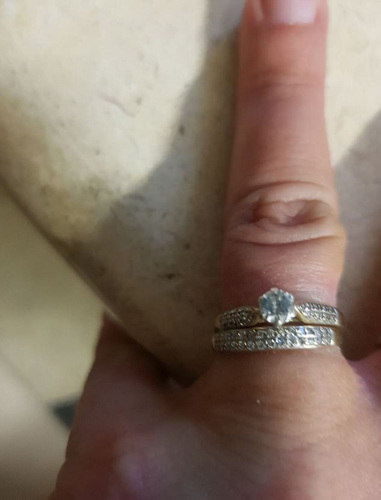 Photo / Facebook

"$100 and less traditional but it suits me/us perfectly," this woman said about her tattoo ring.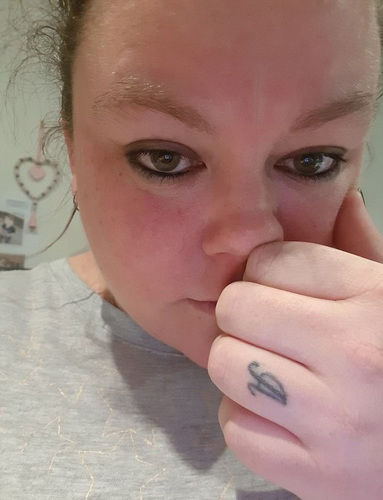 Photo / Facebook

"This is mine and I thought this was expensive $1100 for the set."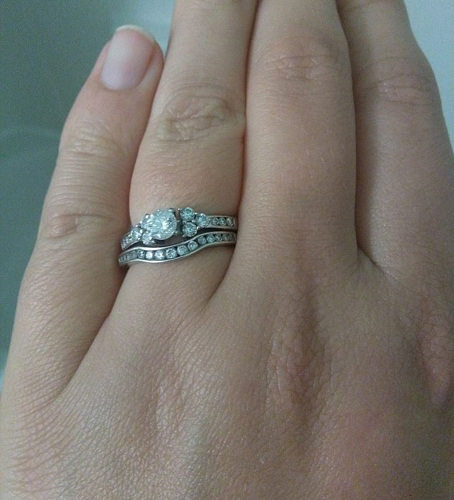 Photo / Facebook

"Mine was $175, his was $240 we love them! Our wedding cost a simple $6000 with only the closest of friends and family there ... it's not about cost at all! It's about the paper you sign saying you are husband and wife. May I add that paper was $480 so cost more than our rings."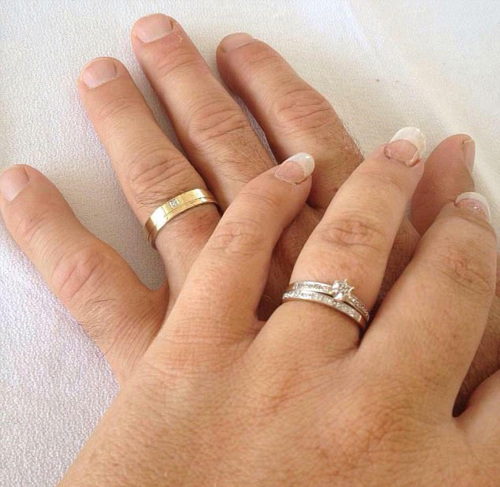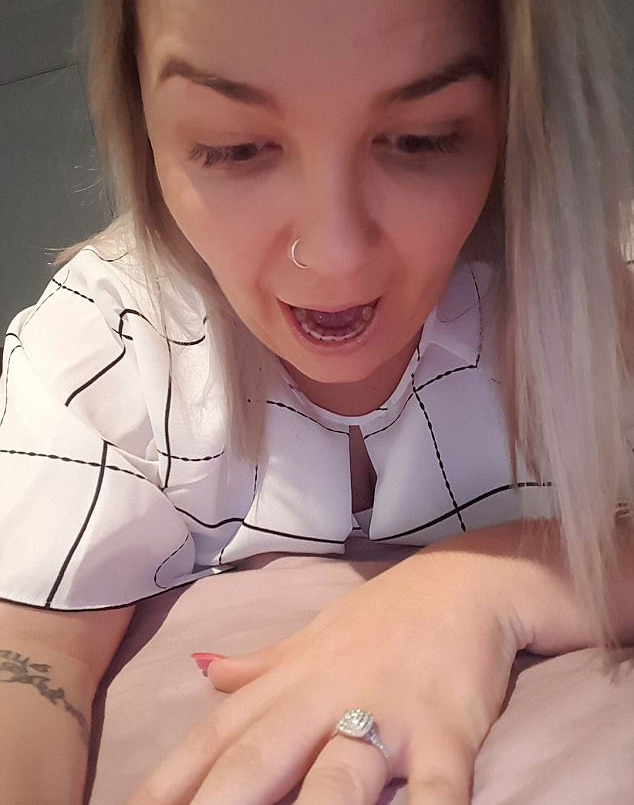 Photo / Facebook

"I wanted my engagement ring to be a CT of diamonds but now that I have one that I know my partner put a lot of thought into [it], I wouldn't want it any other way."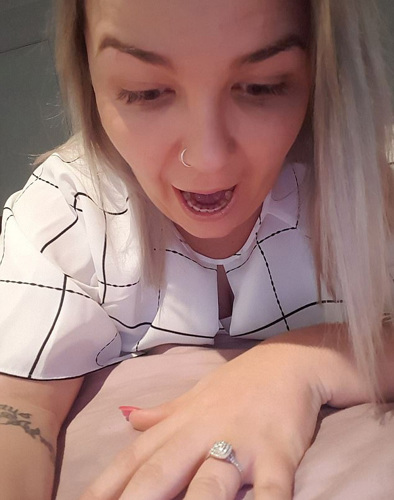 Photo / Facebook
The old saying is true - it really is the thought that counts!