Woman makes amazing transformation from overweight to triathlete
Publish Date

Tuesday, 22 August 2017, 12:30PM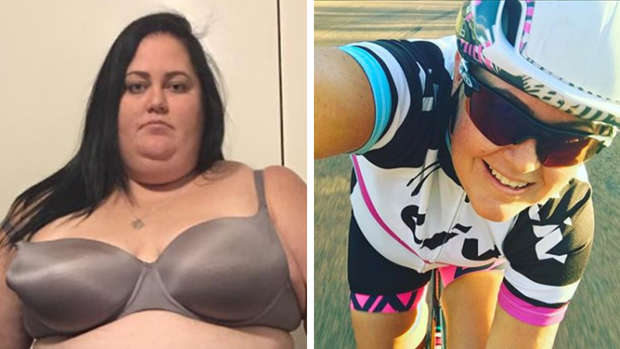 One woman has shed more than half her body weight and become a triathlete after deciding to ditch the junk food.
29-year-old Elle Goodall weighed in at 184kgs at her heaviest and was told by doctors that she wouldn't live past age 40 if she didn't change her lifestyle.
That's when she decided to start a stringent exercise and diet plan, that helped her not only lose a staggering 115kgs but eventually take on a triathlon.
"I was going through a really big change in my life," the Australian told Channel Nine's Today, "I wanted something that was going to be a huge challenge."
"The triathlon has always been the ultimate for me – it's three sports in one. I'm incredibly proud of myself for doing that."
Now at 69kgs, Ella has completed multiple triathlon events, including the finishing the Cairns Iron Man in just six hours and 46 minutes.
Speaking to the Cairns Post, Ella confessed: "I couldn't even tie my own shoes up – things that most people take for granted, I couldn't do it. I couldn't sit down on the ground and get back up.
"Now, I just want to prove to people that if you reach that point, there is something you can do, and you can save your own life."
Ella's story is truly inspirational! Good on ya girl.