15 Times NZ Rugby Players Avoided Criminal Convictions
Publish Date

Wednesday, 28 September 2016, 9:25AM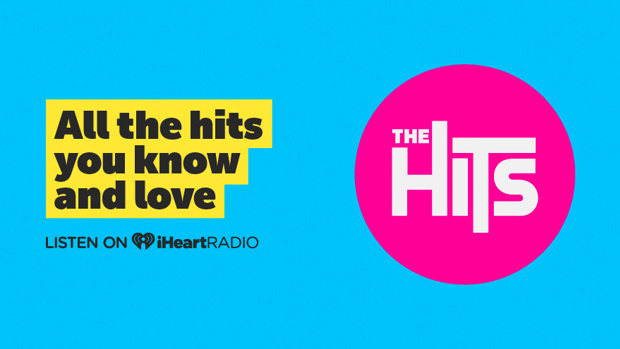 Losi Filipo is just the latest in a long list of rising and established rugby stars who have managed to dodge convictions for offences ranging from drink driving and disorderly behaviour through to serious assault. Now, after huge public pressure yesterday, Wellington Rugby has terminated Losi Filipo's contract.
The Herald has now put together a list of fifteen players, who avoided criminal convictions and created a storm over whether they have received preferential treatment.
GEORGE MOALA: All Blacks centre George Moala was found guilty of injuring with intent after an Auckland bar fight in 2012 but was discharged without conviction and ordered to pay $2500 reparation to the victim. Prosecutor Josh Shaw said that Moala's victim was described as being "on the ground with blood pouring away as blows continued to come." Moala had continued to attack his victim even after bar security tried to lead him to safety.
TEVITE LI: Blues star Tevita Li dodged a conviction for drink driving in January last year after the Manukau District Court was told he was potentially a future All Black. Li, a New Zealand under-20 winger, pleaded guilty to driving with a blood-alcohol reading of 45mg. The case was adjourned several times for Li to prove he should be discharged without conviction. Judge Gus Andree Wiltens granted that application and Li's only penalty was to pay $210 to cover the medical costs of taking and testing his blood-alcohol level. The judge was convinced a conviction would provide "a real impediment to what so far has been a stellar career". "All indications are you can go all the way in rugby," he said.
JULIAN SAVEA: All Blacks winger Julian Savea avoided a conviction on assault charge in the Wellington District Court in October, 2013. Savea was accused of assaulting his partner. He complied with a police demand to complete an anger management course and to publicly apologise to his victim. The charge was withdrawn. Savea didn't appear in court but issued a statement in which he said he was deeply sorry for the impact on his partner and their child. He also apologised to two organizations he had represented in campaigns against domestic violence.
RILEY TANE MCDOWALL: Rising rep rugby star Riley Tane McDowall, 19, broke a man's jaw in a street attack in Dunedin in the early hours of May 11, 2014. The victim suffered a fractured jaw, cuts, and lost a tooth. Dunedin District Court Judge Kevin Phillips said a conviction would end any possibility of a professional rugby career for amateur colts player McDowall. Instead, he granted a discharge without conviction and ordered him to pay $3000 in emotional harm reparation.
MA'A NONU: All Black Ma'a Nonu escaped facing an alcohol-related charge after donating an undisclosed amount to a charity in 2007. It was the second time Nonu had avoided court action under New Zealand's diversion scheme which allows people to avoid conviction if they atone for the alleged crime. Nonu was charged with breaching a law banning alcohol from public places. But when he appeared in the Wellington district court, a registrar said the charge was withdrawn because he had completed diversion. Nonu paid a donation to the Salvation Army, a police spokesman said.
SITIVENI SIVIVATU: In April 2007, All Black winger Sitiveni Sivivatu avoided conviction despite admitting to slapping his wife twice. Judge Phillip Connell took into account arguments from Sivivatu's lawyer that as a Fijian passport holder a criminal record would make it more difficult for him to get visas to play overseas.
FRANCIS SAILI: Blues player Francis Saili escaped conviction for driving while his licence was suspended in mid-2013. Judge Jonathan Moses said the consequences of a conviction would be out of proportion to the seriousness of the offending, and that he had the capacity to make a positive contribution to New Zealand society in the future.
TEARIKI BEN-NICOLAS: New Zealand Under 20s rep Teariki Ben-Nicholas avoided conviction in January this year after punching his ex's date in the head. Ben-Nicholas had represented the Hurricanes and national under 20 sides the year before. Canes CEO Avan Lee said it was disappointing to hear about what had happened. "From a Hurricanes perspective, we don't condone that sort of behaviour," he said.
LUA LOKOTUI: Hawke's Bay rugby player Lua Lokotui was discharged without conviction in August 2007 after assaulting fellow player Matt Berquist. Judge Ian Thomas accepted Lokotui's career involved considerable travel and considered the consequences of a conviction outweighed the seriousness of the assault.
KURTIS HAIU: Cancer-stricken former Blues player Kurtis Haiu was discharged without conviction in August 2011 after pleading guilty to possessing an offensive weapon and assaulting a property developer. Judge Gerard Winter said he was a role model in rugby, his battle with bone cancer and in accepting responsibility for his actions. Haiu passed away last year.
PIRI WEEPU: All Black Piri Weepu avoided conviction on a disorderly behavior charge relating to an incident in Wellington in 2008. He was granted police diversion, a system which allows first-time offenders to avoid conviction in exchange for pleading guilty and agreeing to perform community work. Weepu was arrested in central Wellington after banging on a store window while trying to attract the attention of a friend. His lawyer said the incident was "very minor."
BAMPINO VAA MULIPOLA: Young Waikato rugby player Bampino Vaa Mulipola was involved in an incident in which he cut another man's hand with a machete but was discharged without conviction on May 2010. Judge Melanie Harland said it was "a very narrow call" but a conviction would have real consequences to his potential rugby career.
[NAME SUPPRESSION]: In December 2004, an All Black received a discharge without conviction after pleading guilty to assaulting his wife and was granted permanent name suppression.
STEPHEN BACHOP: Former All Black Stephen Bachop was convicted but avoided further penalty for assaulting his partner and a member of the public on the night of the 2011 Rugby World Cup final. He had earlier pleaded guilty to two charges of assault, one of resisting arrest and one of possession of cannabis. At his sentencing in 2012, Judge Susan Thomas discharged him without conviction on the cannabis charge. Bachop's lawyer had sought a discharge without conviction on all four charges, which was opposed by police.
SIONE LAUAKI: Indiscipline off the field plagued All Blacks loose forward Sione Lauaki. In 2009, he attended an anger management course after appearing in court on a charge of wilful damage, after an incident at an Auckland motel on New Year's Day. In 2006, he was offered police diversion after assaulting a doorman.