Stranger Danger A Terrifying Reality In NZ
Publish Date

Saturday, 16 May 2015, 7:00PM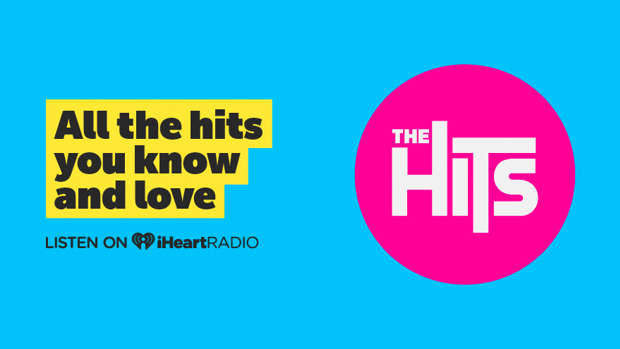 UPDATE 
Police say a youngster believed snatched from outside a west Auckland school last week was not at the centre of an abduction but travelling home with his father.
New Lynn Primary School sent a notice home to parents and guardians warning them of stranger danger and outlined strict rules for collecting students at home time.
But Waitakere CIB Detective Sergeant Mike Clubb said police had tracked down the family and child involved in the incident and said at no point was the child in a stranger's car or in danger of abduction.
Instead the car the young boy was travelling in was involved in a minor road rage incident near the school.
The car was then pursued to the neighbouring suburb of Glen Eden.
Both cars stopped in traffic and the boy got out. At no point was any attempt made to get the boy to enter the other car.
Source- NZ Herald
ORIGINAL STORY
A West Auckland school community has been put on alert after a child was taken in a stranger's car this week.
New Lynn Primary School sent a notice to parents and guardians yesterday warning them of the incident and outlining strict rules for collecting students from school.
The authenticity of the notice was verified to the Weekend Herald by multiple sources and read: "There was an incident this week where a child was taken in a car by a stranger and had to be chased by the parent. You need to be aware that if your child is walking home that this unfortunately can happen."
It then stated in bold, capitalised writing that all junior students needed to be picked up from inside their classrooms and that all students needed to be collected on time.
The notice also advised no children should be left to wait at the bus shelter and that parents should speak to their children about stranger danger.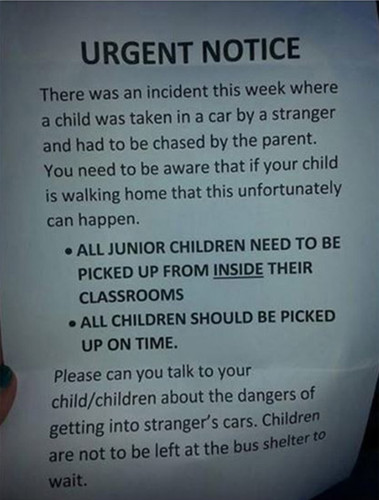 It was understood a senior member of staff had also given a talk about stranger danger, but school representatives had not responded to the Weekend Herald last night.
Board of Trustee chair Tracy McMurtrie declined to comment, but said the matter had been referred to police, who were also unable to comment last night.
New Lynn Primary School is a decile 4 school that caters for about 300 students from Years 1 to Year 6.
Source- NZ Herald