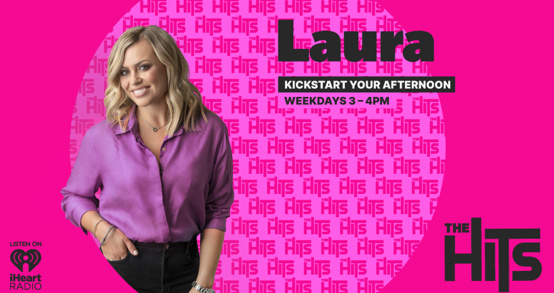 The Hits' 3pm Pick Up is here!
Our lovely Laura McGoldrick will be looking after your 3pm!
Join her weekdays to help you through the afternoons.
Whether Kiwi's are shopping in one of their 183 stores or using their popular online shopping service, Countdown are committed to providing customers with choice, value and convenience. As a proud part of 183 communities throughout Aotearoa, they're an employer of 20,000 hard-working Kiwis, and work closely with local farmers, growers, and businesses big and small to feed NZ. 
Follow the 3pm Pick-Up on Facebook and Instagram and tune into the podcast on iHeartRadio.