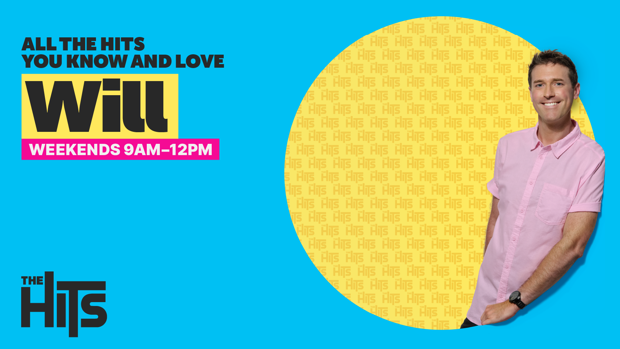 I'm Will Johnston, your weekend host on The Hits Bay of Plenty 95FM!
I've been in the bay for almost a decade now. Apart from mild disappointment that I'm old enough to have worked anywhere for a decade, I am a proud local! I've lived all over NZ - from Christchurch to Whangarei and multiple places in between - and I feel lucky every day that I get to live here, the best part of the country for sure. You don't need me to list why it's awesome here, but I will say that we still have that perfect mix of small enough that people care about and the community and big enough to have great events and vibe, especially over summer.
Outside of playing some sweet music each day and trying not to take life too seriously on air, I'm also a celebrant... The BOP is such a great place to have a classy party with your mates and come out the end of it married! I managed to put a ring on a local girl here too and we get married at the end of summer, probs about time I practised what I preach! We have a ginger cavadoodle that we panic bought the day before lockdown 2020 and we both agree we'd save him first in a house fire. So we clearly have our priorities straight!