Celebrities hit out at the Michael Jackson documentary Leaving Neverland
Publish Date

Tuesday, 12 March 2019, 9:32AM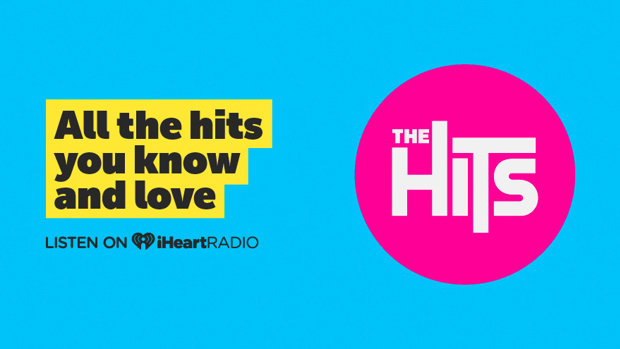 It's the most controversial documentary of 2019.
The two-part documentary detailing Wade Robson and James Safechuck's explicit allegations of child sexual abuse against the late Michael Jackson has left audiences stunned.
Following the controversial airing of Leaving Neverland, several famous names have spoken out to defend the King of Pop.
Stevie Wonder, who was a long-time friend of the Thriller singer, called for Jackson's legacy to be respected.
When asked about the allegations by TMZ, he replied: "He's died, he's dead. Hopefully, we can continue the legacy he has given a lot of kids and a lot of people."
While former child actor Mark Lester also defended Jackson, saying the documentary made him "feel quite sick".
The former Oliver! star said: "This is not the Michael Jackson I knew for over 30 years. This is not the man that my children knew."
Taking to Twitter, Corey Feldman defended Jackson in a lengthy post, saying he was sexually molested as a child but not by Jackson and that the documentary was one-sided.
The Goonies star wrote: "All I know is what I experienced & yes every experience was the same … right up 2 the sex part! That is where it becomes lala land, instead of Neverland 4 me. We never spoke about sex other than a few warnings about how sex was scary & dangerous."
"MJ never once swore in my presence, never touched me inappropriately & never ever suggested we should be lovers in any way!" he continued.
"Most pedos r serial offenders. They don't have self control. So given the opportunity which he certainly had w me & others, being alone, w no parents around, how did he control those urges so well, while so blatantly sexual w those 2 boys? (sic). It doesn't really fit the profile."
"I do take issue with the fact that this whole thing is 1 sided w no chance of a defence from a dead man and no evidence other than the word of 2 men who as adults defended him in court."
Rapper TI has also come forward against Leaving Neverland, claiming the documentary is one sided.
"Let this man speak for himself to defend his legacy. Don't just listen to one side and expect to find truth. Oh that's right…Dead men can't speak. So what was the point again? Destroy another strong black historical LEGEND?!?!" TI wrote on his Instagram.
US talk show host Wendy Williams also defended Jackson.
"I don't believe a word of anything in this documentary," she said. "Michael's no innocent, but that's not him."
"I do believe there was a shower in the nude," she said. "I don't believe there was any sexual touching. I do believe sleepovers in the same bed. I don't believe touching, and I don't believe sex."
Williams said the documentary was "lies" and claimed "this is a money grab for the families".
Clyde Jenkins, the former exec of MJJ Music, shared a lengthy Facebook post saying Wade Robson should be "ashamed" before listing all the opportunities Jackson gave Robson and his family.
He describes Robson as a "home wrecking, disloyal individual" and says the only reason he has come out with his claims is because he is "broke". He says the claims are "scandalous and despicable".
READ MORE:
• Concerns for Blanket Jackson's well-being following Leaving Neverland release
• Paris Jackson's voice is BEAUTIFUL as she channels her father Michael Jackson in new band
Of course, several members of the Jackson family have spoken out against James Safechuck and Wade Robson in recent days.
Taj Jackson said his uncle would have been "crying" over the allegations, while Jermaine Jackson criticised Leaving Neverland for "shaping a narrative uninterested in facts, proof, credibility," and lambasted people for "blindly taking" the programme "at face value".
Before the HBO premiere, Marlon Jackson told CBS News that the documentary is not telling the truth and that "there has not been, not one piece of evidence that corroborates their story."
However, not everyone has come to the defence of Jackson, with others supporting Safechuck and Robson.
Following the controversial film, Oprah Winfrey hosted a sympathetic interview with Mr Safechuck, Mr Robinson and documentary maker Dan Reed.
The former talk show host said: "It is much bigger than any one person. This is a moment in time that allows us to see this societal corruption. It's like a scourge on humanity.
Songstress Sia tweeted: "Dear Wade and James, I believe you and I love you. Keep going."
Other supporters include US actress and #MeToo activist Rose Mcgowan and US talk host, Rosie O'Donnell.
"The survivors are brave. @Oprah is brave. The documentarians are brave," McGowan wrote. "This is what brave is folks, standing against the grain, going against the norm, rocking the boat because sometimes it needs to be rocked. It is hard to hear truth, but that's what growing pains are."
O'Donnell posting a photo of her TV on Instagram, writing: "I believe u."
British filmmaker, Louis Theroux, has also come forward against the people in support of Jackson following the documentary, claiming that those individuals are "actively colluding in the silencing of victims."
HBO's Leaving Neverland is available to watch on TVNZ OnDemand.