Here's everything you need to know about Prince Harry and Meghan Markle's royal baby ...
Publish Date

Tuesday, 16 October 2018, 1:30PM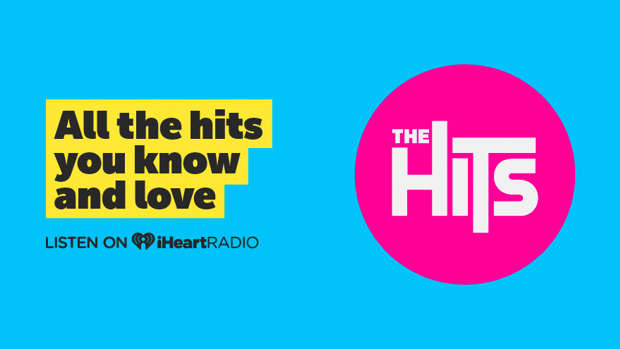 It's the news we've all been waiting for ...
The Duke and Duchess of Sussex are expecting their first child together!
As the newlyweds kick off the first day of their three-week tour of Australia, New Zealand, Fiji and Tonga; here are all the details we know so far about the couple's happy news ...
The due date.
While the exact due date for the royal baby hasn't been revealed, the palace confirmed Meghan, 37, has had her 12-week scan and is "feeling well".
Which means it is likely the baby was conceived just ten weeks after they married and is due in late April 2019 - possibly around St George's Day on April 23.
What will happen to the line of succession?
Baby Sussex will automatically become seventh in line to the British throne, behind Prince Charles, Prince William, Prince George, Princess Charlotte, Prince Louis, and dad Prince Harry.
The baby will bump Harry's uncle, the Duke of York, into eighth place in the line of succession, regardless of whether they are a boy or a girl, due to a 2011 law change that granted the same status to sons and daughters.
Princesses Beatrice and Eugenie move into ninth and 10th place.
Will he or she ever be monarch?
This is very unlikely, as the baby will have three cousins who are further up the line of succession.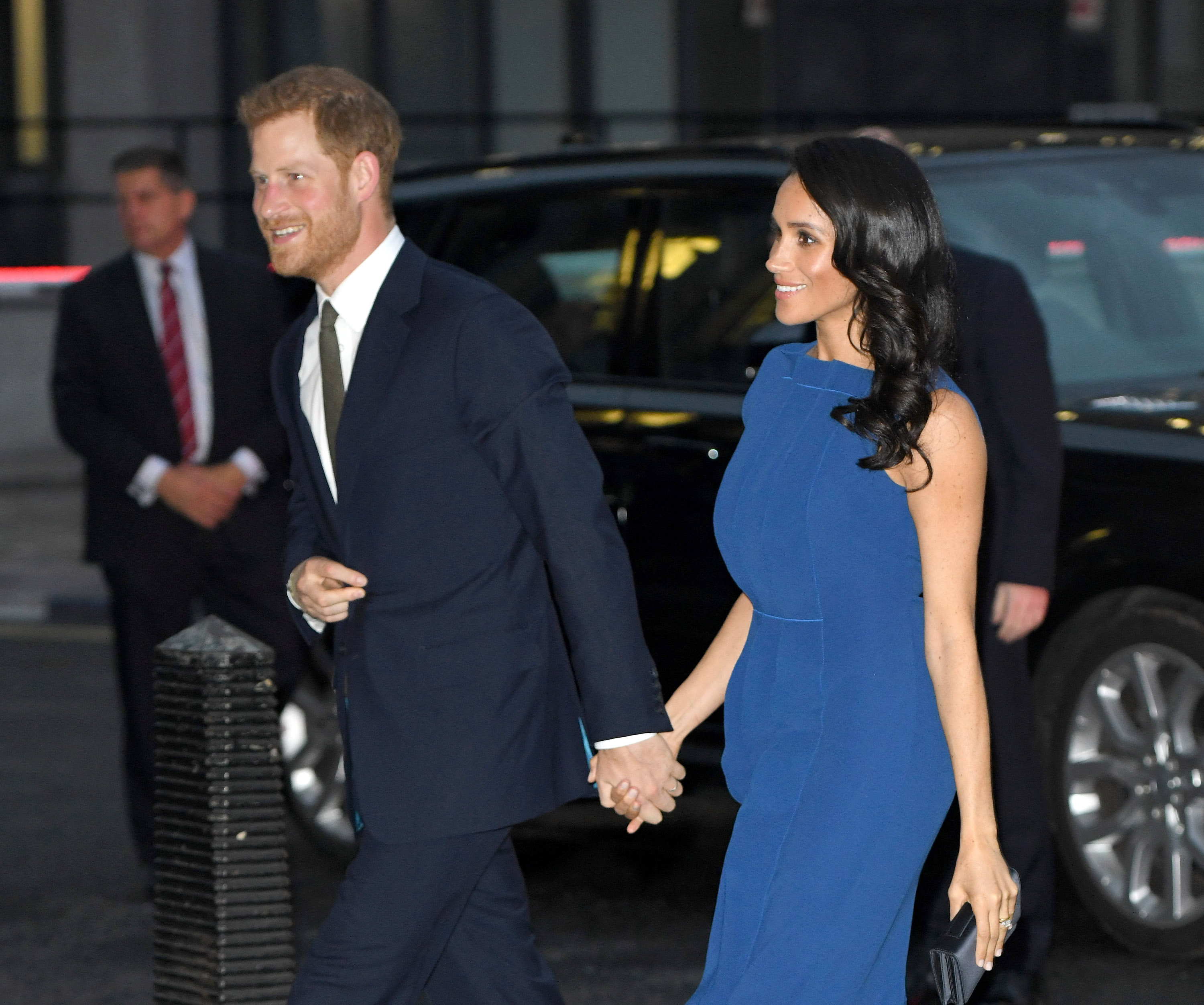 Will the baby be a Prince or Princess?
Surprisingly, the Duke and Duchess of Sussex's baby will not automatically be given the title of Prince or Princess, nor an HRH.
This is because King George V limited titles within the royal family in 1917.
"The grandchildren of the sons of any such Sovereign in the direct male line (save only the eldest living son of the eldest son of the Prince of Wales) shall have and enjoy in all occasions the style and title enjoyed by the children of Dukes of these Our Realms," George V declared.
So the first son of Harry's would become Earl of Dumbarton - one of the subsidiary titles Harry received from the Queen on the morning of his wedding - because a first son is allowed to use one of his father's other lesser titles as a courtesy title.
A daughter would be Lady (first name) Mountbatten-Windsor, and any subsequent sons Lord (first name) Mounbatten-Windsor.
That is, unless, the Queen steps in to change it.
Ahead of Prince George's birth, Her Majesty issued a Letters Patent to ensure the Cambridge children had fitting titles.
Without this Princess Charlotte and Prince Louis would have been a Lady and a Lord instead.
What about the baby's name?
The new royal baby is expected to take the surname Sussex in the same way that Prince William's children have taken his title, Cambridge, as their last name.
In the same way, Princesses Eugenie and Beatrice have previously used the surname York.
When and where will the baby be born?
Meghan might follow her sister-in-law's lead and give birth at the private Lindo Wing in St Mary's Hospital.
Harry was also born there in 1984.
It is close to Kensington Palace and well practised at dealing with royal births.
READ MORE:
• Is this what Prince Harry and Meghan Markle's baby will look like?
• These are the names Prince Harry and Meghan Markle may choose for their royal baby
Will the baby have dual citizenship?
Harry and Meghan could apply for their child to have dual US-UK citizenship. However, as Meghan is planning to become a British citizen it is not known whether she will hold dual nationality.
The family's reaction.
According to reports, the Duke and Duchess told the Queen and the rest of the royal family at Princess Eugenie's wedding.
The Queen and the Duke of Edinburgh have said they are "delighted" to be welcoming their eighth great-grandchild in a joint statement with Prince Charles.
While Meghan's mother, Doria Ragland, today issued a statement saying she was "very happy at this lovely news and is looking forward to welcoming her first grandchild."
Kensington Palace declined to comment on whether her father, Thomas Markle, had been told.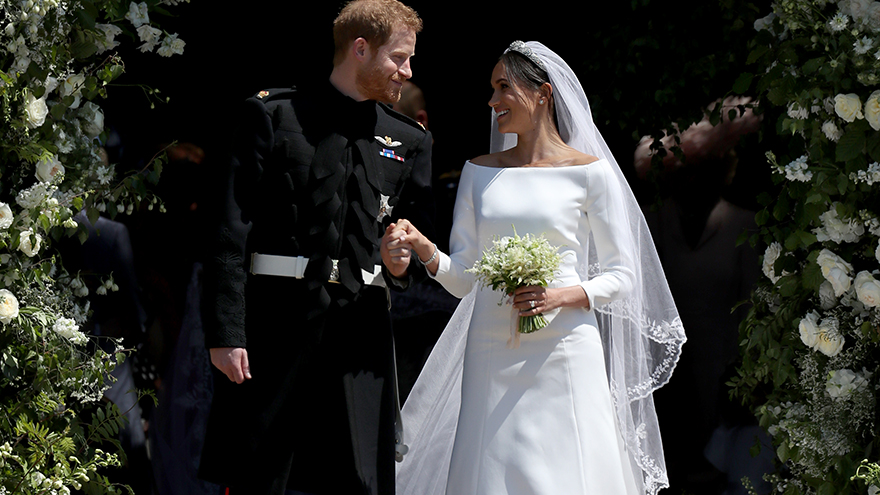 What will this means for the royal tour?
Meghan Markle will still visit Tonga and Fiji on royal tour after speaking to doctors about Zika virus risk.
Kensington Palace said: "The Duke and Duchess will have taken advice at the highest level. Every precaution will be taken. The royal couple's health is naturally of the utmost importance."
The couple shunned a private jet to travel on Qantas flight QF2 from London via Singapore.
Meghan and Harry chose to fly in the first class cabin of an Airbus A380, as it has a higher cabin pressure and half the cabin noise of other aircraft to ensure a more restful journey for the newly-pregnant Duchess.
With them was their entourage of 10 staff members, including press secretaries and a hairdresser, and several more security staff.
Prince Harry and Meghan announced their engagement in November 2017, shortly after confirming their relationship.
The couple married at St George's Chapel, Windsor Castle, in May this year.