Meghan Markle's brother urges Prince Harry to cancel the royal wedding
Publish Date

Friday, 4 May 2018, 9:13AM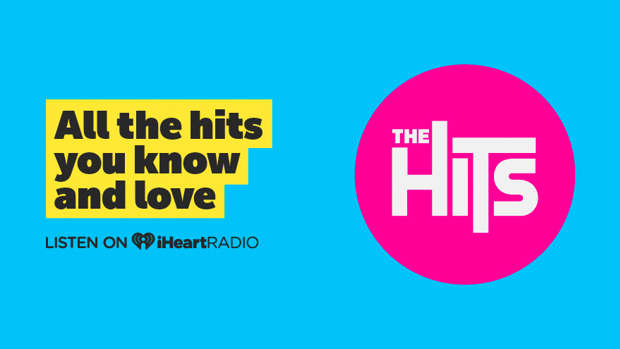 Meghan Markle's half brother has urged Prince Harry not to wed the actress.
Thomas Markle Jr. has penned a scathing open letter to the 33-year-old royal, telling him that Meghan is "obviously not the right woman" for him.
In the letter, which was published by In Touch Weekly yesterday, he wrote: "As more time passes to your royal wedding, it became very clear that this is the biggest mistake in royal wedding history. Meghan Markle is obviously not the right woman for you. I'm confused why you don't see the real Meghan that the whole world now sees. Meghan's attempt to act the part of a princess like a below C average Hollywood actress is getting old."
READ MORE:
• It turns out we've been pronouncing Prince Louis wrong: Kate Middleton reveals how to say it correctly
• Happy birthday Charlotte: This is apparently what the Princess will look like when she's 18 years old...
"What kind of person starts out by using her own father until he's bankrupt, then forgets about him in Mexico leaving him broke, over mostly all her debts. And when it's time to pay him back she forgets her own father like she never knew him. It's very apparent that her tiny bit of Hollywood fame has gone to her head. Not to mention, to top it all off, she doesn't invite her own family and instead invites complete strangers to the wedding."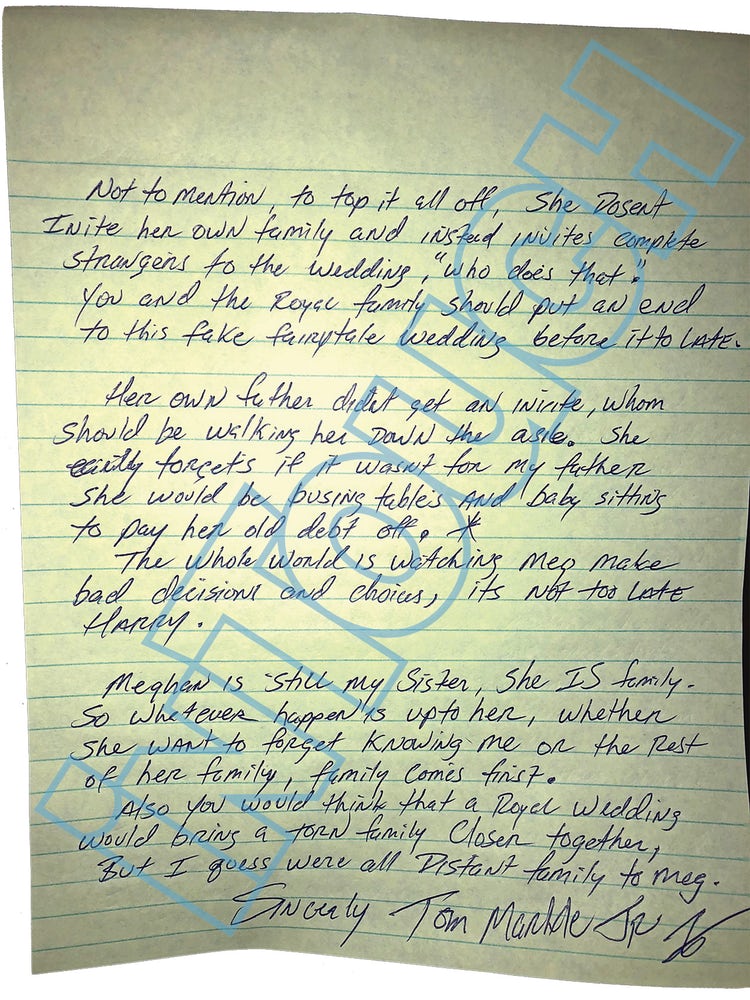 Photo / In Touch
"Who does that? You and the royal family should put an end to this fake fairytale wedding before it's too late. Meghan is still my sister. She is family. So whatever happens is up to her, whether she wants to forget knowing me or the rest of her family, family comes first. Also, you would think that a royal wedding would bring a torn family closer together, but I guess we're all distant family to Meg."
The former 'Suits' star's brother claims that their father "didn't get an invite" to the wedding, though some reports say Thomas Sr. will walk her down the aisle.
"My father will never recover financially from paying Meghan's way, nor emotionally from disavowing him, Meg is showing her true colors," he said.
"If it wasn't for my father, she would be busing tables and baby sitting to pay her old debt off," he later added.
Thomas Jr. has not seen his sister since 2011 when they both attended their grandmother Doris' funeral. He also claims he has not been invited to the royal wedding.
His son, Tyler Dooley, and ex-wife Tracy, revealed to UK news that they weren't invited to the wedding.
Meghan's half-sister Samantha Markle, who is writing a memoir called 'The Diary of Princess Pushy's Sister', called the bride-to-be a "social climber."
It's unclear how many of Meghan's biological relatives were actually invited to the wedding.
Meghan and Harry will on May 19 at St George's Chapel, Windsor Castle.
The royal Wedding will be broadcast on TVNZ 1 from 9:05PM or live streamed at tvnz.co.nz.