Stan Walker shares heartbreaking video about his struggle with life after his surgery
Publish Date

Monday, 26 March 2018, 7:30AM
In a series of heartbreakingly honest Instagram stories, Stan Walker has opened up about his life following his stomach removal surgery for the first time.
Sharing the intimate set of videos last night, the singer revealed he was attempting to get back into the gym, but ended up in a lot of "pain".
"I thought all good, just jump in and go hard, but it turns out it wasn't all good at all," he said.
"My body is falling apart, my life is falling apart at this moment, I am in pain."
He went on to describe how he couldn't breathe.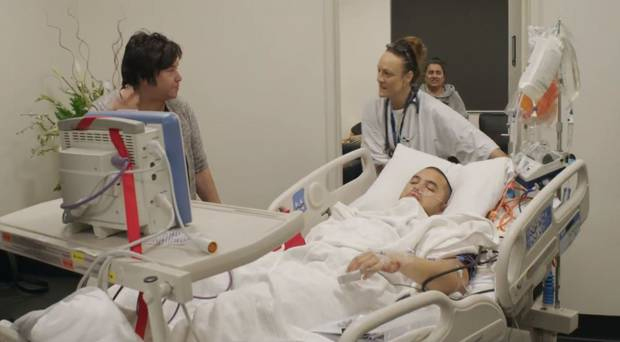 The 27-year-old had his stomach removed after it was discovered to be cancerous during a routine check-up.
The cancer was caused by a rare gene that runs in his family.
In his documentary Stan, the Kiwi pop star revealed the cancer - caused by the mutant CDH1 gene - has claimed the lives of 25 members of his family, including his grandfather.
READ MORE:
• Stan Walker and his 'secret girlfriend' just made their red carpet debut
• 'The cancer was the easiest part': Stan Walker on how he nearly died
"He had the gene, he had the cancer, and he died from the operation," Stan said in the documentary.
Stan's surgery was successful, however, he continues to battle health difficulties.
Following the surgery he suffered a chest infection, collapsed lung and had to have his appendix removed.
He has also been admitted to hospital for gallstones.
"I feel like I'm going to suffocate sometimes. I have fevers every night before I go to bed, I wouldn't wish this on anybody," he continued.
"I just have to thank God every day that I'm alive… I feel like giving up every day."
We're sending our best wishes to you, Stan!