The very specific way Meghan Markle is following Kate Middleton's maternity wear advice
Publish Date

Friday, 23 November 2018, 9:30AM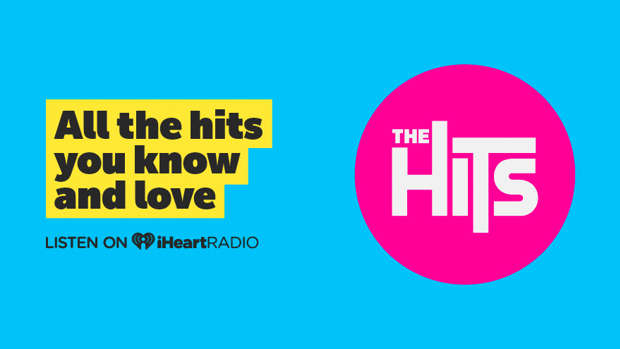 It seems Meghan Markle is taking a page out of her sister-in-law's book when it comes to her maternity style.
The Duchess of Sussex was seen stepping out in a beautiful burgundy Club Monaco dress with a cute velvet collar.
While Meghan is known to usually favour mid-length skirts, the cut of her dress landed a little higher above the knee, worn over black tights, mimicking the look the Kate Middleton frequently wore during her pregnancies.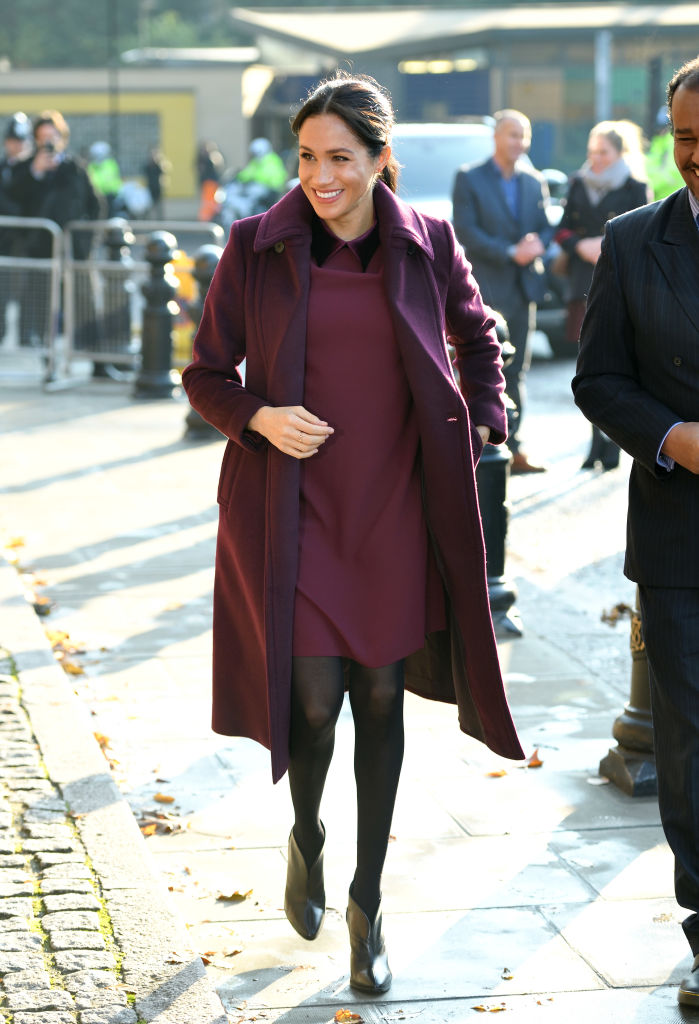 Photo / Getty
The shorter hemline is the Duchess of Cambridge's specific signature trick for keeping a "nice silhouette" with a growing baby bump.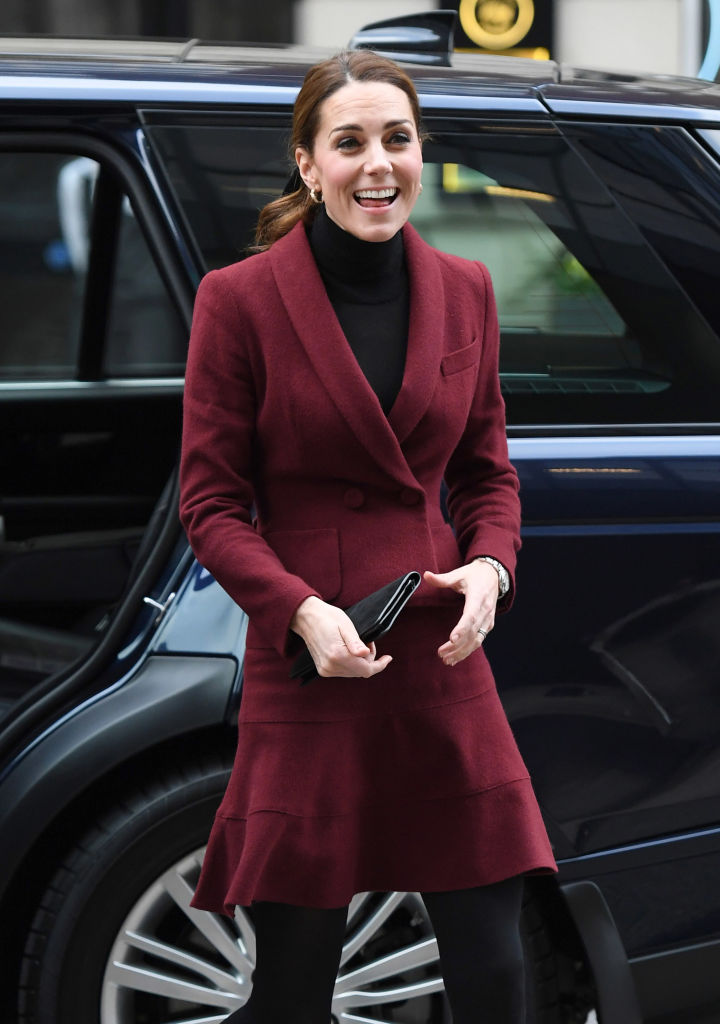 Photo / Getty
According to Cecile Reinaud, the founder of one of Kate's favourite maternity brands, "highlighting legs and arms is always a good trick to keep a nice silhouette".
"[Kate] did [go shorter] for sure. She went shorter, on a couple of occasions well above her knee, which she never does normally."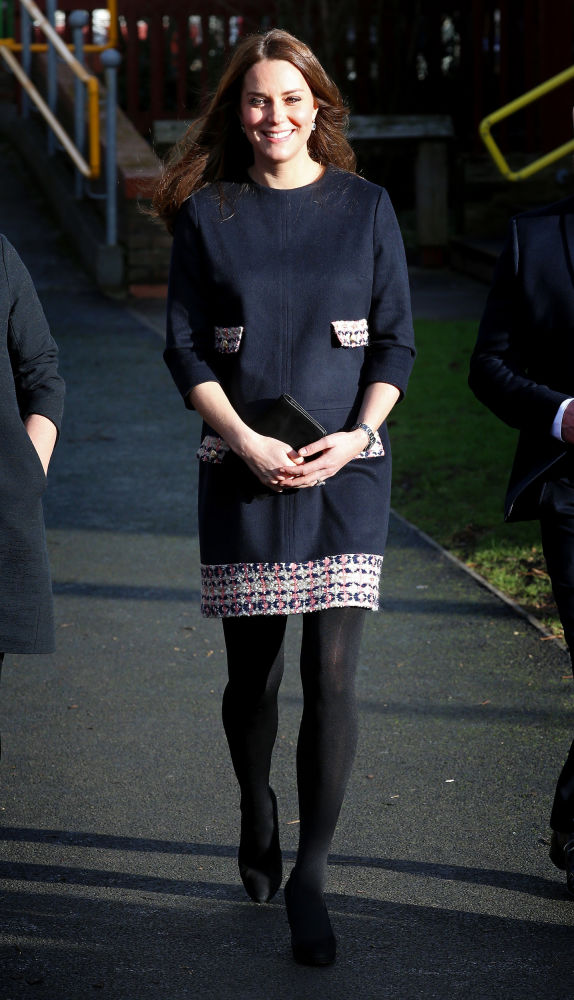 Photo / Getty
"And especially in winter, because when she wore opaque black tights, it looks okay. It doesn't look too much because it's not bare legs, its black opaque tights with a shorter dress," the designer added.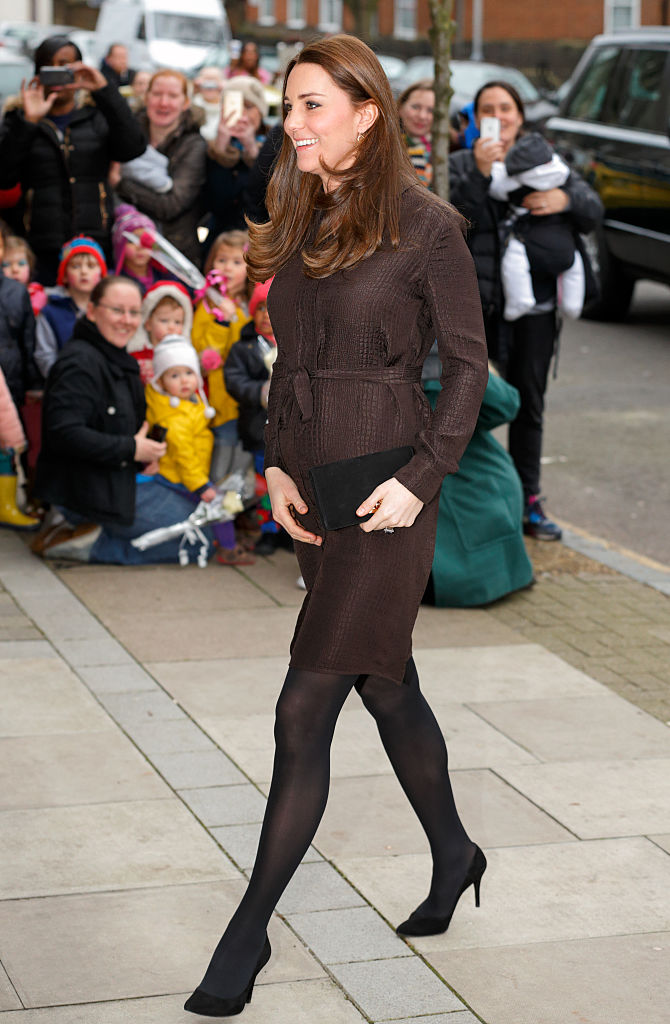 Photo / Getty
This is now the exact style Meghan wearing - even right down to Kate's colour pallet - as she goes into a British winter, and we absolutely love it.
Club Monaco also happens to be one of Meghan's favourite fashion brands, the former Suits actress reportedly fell in love with the Canadian brand while living in Canada.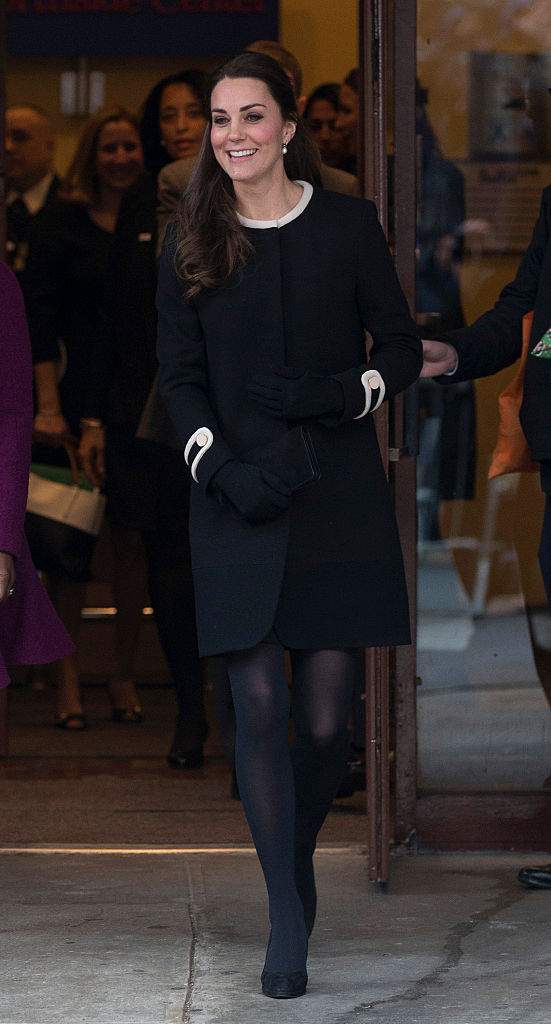 Photo / Getty
Kate was also known to stick with non-maternity clothing from her favourite fashion labels, especially during her third pregnancy with Prince Louis.
We can't wait to see the other maternity styles Meghan pulls off in the upcoming months.