A statue of Melania Trump has been unveiled in Slovenia and it's the stuff of nightmares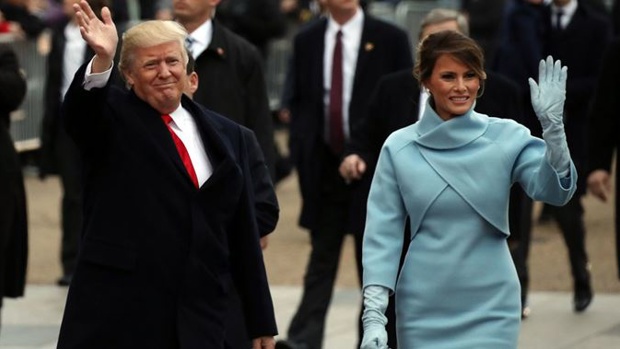 The world has got its first-ever monument of Melania Trump ... and it is raising a lot of eyebrows!
That's right.
Over the weekend, a wooden statue interpretation of America's First Lady was unveiled in her hometown of Sevnica in Slovenia. 
But in the days since the chainsaw-carved statue - which showcases her in the powder-blue Ralph Lauren suit she wore to President Trump's inauguration in 2017 - was unveiled, it has been likened to a "creepy scarecrow" and described as "ghoulish."
The statue, which is simply called Melania, was commissioned by American artist, Brad Downey, and brought to life by Slovenian artist, Ales "Maxi" Zupevcwas, who carved it into a tree which is still rooted.
"I can understand why people might think that this falls short as a description of her physical appearance," Downey told AFP.
In his eyes, however, "Melania" is "absolutely beautiful."
Perhaps unsurprisingly, Zupevcwas is not a full-time sculptor; he reportedly works primarily as a pipe layer, though also moonlights as an "amateur chainsaw artist."