According to experts, this is what bridesmaids should pay for towards a wedding
Publish Date

Saturday, 16 September 2017, 2:25PM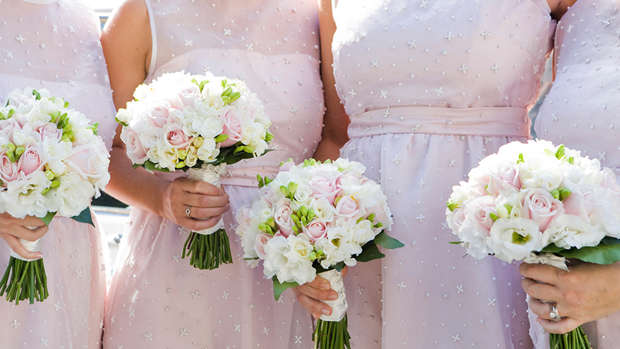 Anyone who has been asked to be a friend's bridesmaid will know it's a huge honour - but one that can also come with a hefty price tag.
From hen dos and new shoes to lavish gifts for the happy couple, being a member of the bridal party can set you back an extortionate amount.
From shoes and dresses to accessories and makeup, it's often difficult to navigate what exactly the bridesmaids should be contributing towards their role.
To help baffled bridesmaids, Alyssa Brown, an events planner and expert at popular online wedding portal, Martha Stewart Weddings, has shared her definitive guide to bridesmaid expenses and expectations.
WHAT THE BRIDESMAIDS PAY FOR
Shoes: The bridesmaids are expected to provide their own shoes as they will be keeping them for future wear. Sometimes the bride might request that each bridesmaid buys a pair in a similar colour scheme.
Accessories: Bridesmaids can select what pieces they'd like to wear - but may need to run these by the bride. If the bride wants her party to all be in matching pieces, she may gift her maids matching pieces.
A wedding gift: Bridesmaids are often expected to purchase a rather lavish wedding gift for the bride so can often club together. 
The bride's costs at the hen: It is customary for bridesmaids - as well as other hen do guests - to cover the bride's expenses at the hen do. If the hen party is abroad then it's expected that the guests will pay for one evening's expenses rather than the whole trip. 
WHAT THE BRIDE PAYS FOR 
The hair and makeup: If the bride wants her party to have their hair and makeup done all together and has the budget to cover it, she will do so. However, if a bridesmaid personally wants her hair and makeup done but it hasn't been factored into the cost by the bride, the maid will have to cover it herself. 
The flower bouquets: The bride should always pay for their maids flowers as they will have been hand-selected by the bride to match her scheme.
Transportation: The bride always covers the transport costs for her bridesmaids as they often all travel together in a hired car.
This article was first published on dailymail.co.uk and is republished here with permission.